Nicole Head
Director of School Nutrition
nhead@gcbe.org
706-625-0786
Autumn Gibson
Accounting Specialist, School Nutrition
agibson@gcbe.org
706-879-5013
Kim Franks
Operations Specialist, School Nutrition
kfranks@gcbe.org
706-879-5010
Lisa McKinney
Communications and Compliance Specialist, School Nutrition
lmckinney@gcbe.org
706-879-5011
We urge all Gordon County Schools households to submit a Free and Reduced Application. Students in your home may qualify for Free lunches, or for lunches at the reduced price of 40 cents. You only need one application for an entire household, no matter how many students live in the household. You can choose to use a paper or an online application:
Paper application packet (a total of 8 pages; the application is on pages 7-8):
Click here for the application packet in English.

Click here for the application packet in Spanish (Español).

You may also pick up a copy at any Gordon County School.
Electronic:
Go to www.schoolcafe.com;

OR

Download the SchoolCafé mobile app from The App Store or Google Play and submit your application on the app;

OR

Scan the QR code below to go to the School Café website on your smart phone: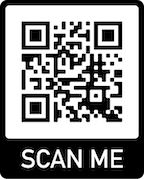 Please contact Lisa McKinney at 706-879-5011 or at lmckinney@gcbe.org with any additional questions or concerns you may have.
Comidas Gratuitas o De Precio Reducido
Instamos a todos los hogares de las Escuelas del Condado de Gordon a que envíen una Solicitud gratuita y de precio reducido. Los estudiantes en su hogar pueden calificar para almuerzos gratis o almuerzos al precio reducido de 40 centavos. Solo necesita una solicitud para todo el hogar, sin importar cuántos estudiantes vivan en el hogar. Puede optar por utilizar una solicitud en papel o en línea:
Paquete de solicitud en papel (un total de 8 páginas; la solicitud está en las páginas 7-8):
Haga clic aquí para obtener el paquete de solicitud en inglés.

Haga clic aquí para ver el paquete de solicitud en español (Español).

También puede recoger una copia en cualquier escuela del condado de Gordon.
Electrónico:
Vaya a www.schoolcafe.com; O

Descargue la aplicación móvil SchoolCafé de The App Store o Google Play y envíe su solicitud en la aplicación; O

Escanee el código QR a continuación para ir al sitio web de School Café en su teléfono inteligente: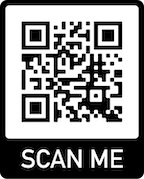 Comuníquese con Lisa McKinney al 706-879-5011 o en lmckinney@gcbe.org si tiene preguntas o inquietudes adicionales.