TEXTBOOK ADOPTION: Gordon County Schools is currently seeking parental input for the adoption of high school textbooks for Advanced Placement World History. On the Gordon County Schools website,
www.gcbe.org/textbookadoption
, there is a link to an overview of the textbook the AP World History teachers have chosen for this adoption, following the Instructional Materials Review and Adoption Process. Should you wish to review the textbook in its entirety, please contact Dr. Amy Parker at
ajparker@gcbe.org
or 706-629-7366 ext 8143 for more information or to make an appointment to view the material. The window for providing input will expire on May 15, 2023.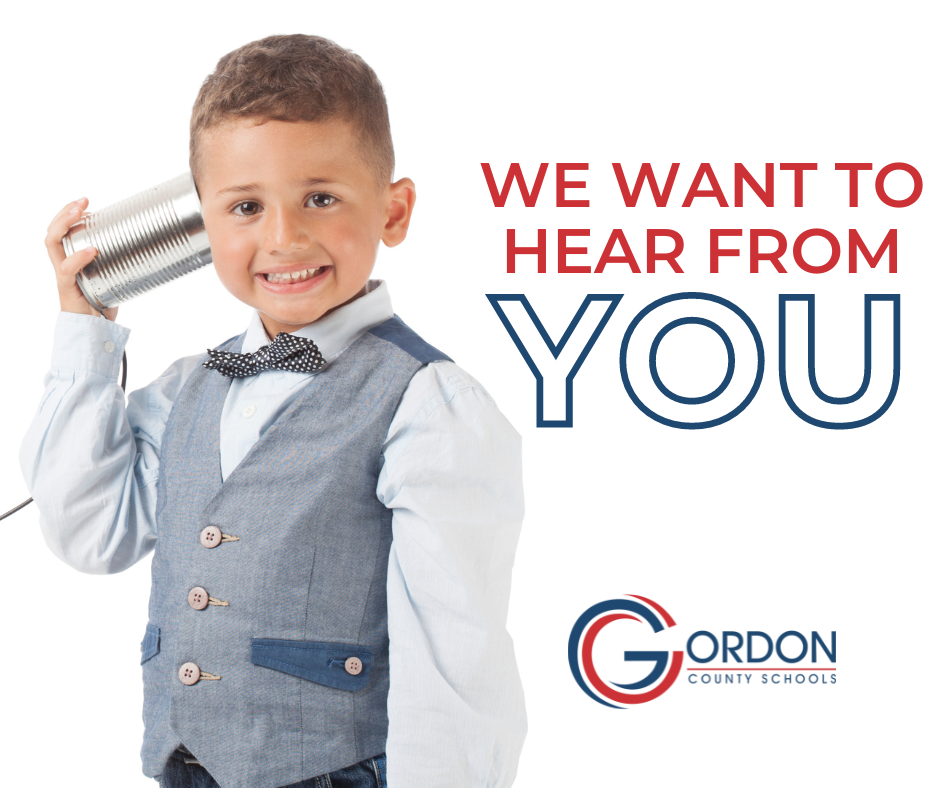 CHILD FIND REQUIREMENT NOTICE: All children ages 0-21 are entitled to a free education, and that includes children with physical, mental or emotional problems. Some of these children are not identified. Please help us locate and identify them. For more information, please call the Gordon County Board of Education, Special Education Office at 706-629-4474 or email Alecia Segursky, Director Exceptional Student Services at
asegursky@gcbe.org
if you know of a child with a disability that has not yet been identified.

ACCG YOUTH LEADERSHIP AWARD: The Association County Commissioners of Georgia (ACCG) recently awarded Sonoraville High School (SHS) junior, Hannah Jones, with the 2023 Youth Leadership Award. ACCG recognizes Georgia's up-and-coming leaders who demonstrate a strong passion for leadership in their school and community through its annual recognition program. Tuesday evening, Hannah was recognized for the honor at the Gordon County Board of Commissioners meeting. Hannah is currently completing a Youth Apprenticeship with the Gordon County Government through the SHS work-based learning program. Gordon County Administrator Jim Ledbetter and Work-Based Learning/YAP Coordinator, Dr. Andrea Walraven, submitted Hannah's nomination for the prestigious award. "Hannah is an exceptional student, leader, and person, and I am confident she will make an impact wherever she goes," shared Dr. Walraven. After graduating from high school, Ms. Jones hopes to attend the University of Georgia and major in civil engineering. Congratulations, Hannah! #GoCoSchools #GETGCS #OneBIGFamily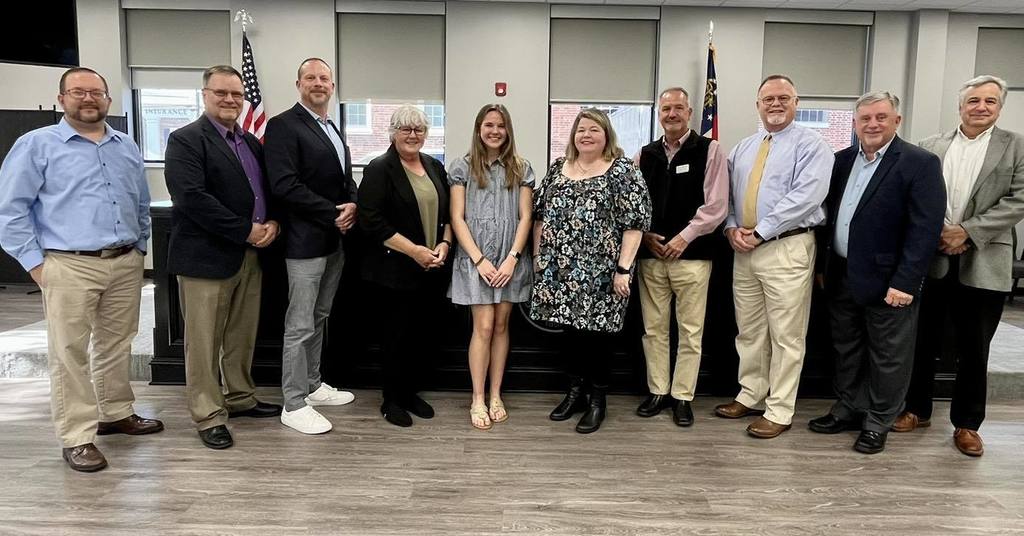 IF NOT NOW, WHEN?: During session 3 of the 2023 State FFA Convention, Gordon County Schools alumni Bethany Champion gave her Retiring Address after spending the last year serving as the North Region State Vice President. Here is an excerpt from her speech entitled "If Not Now, When?": "If you want to be better; if you're in a rut or need to find your purpose and peace; if you want to be present and not miss the moments that you have; go for it now. Because if you don't do it now, then when?" -Bethany Champion At the convention, Bethany also had the opportunity to publicly recognize those who have supported her on her journey. There to receive the honor from Bethany was agriculture educators, Ms. Rebecca Macedo, Mr. Joshua Boydston, Mr. James Stodghill and Superintendent Dr. Kimberly Fraker. #GoCoSchools #GETGCS #OneBIGFamily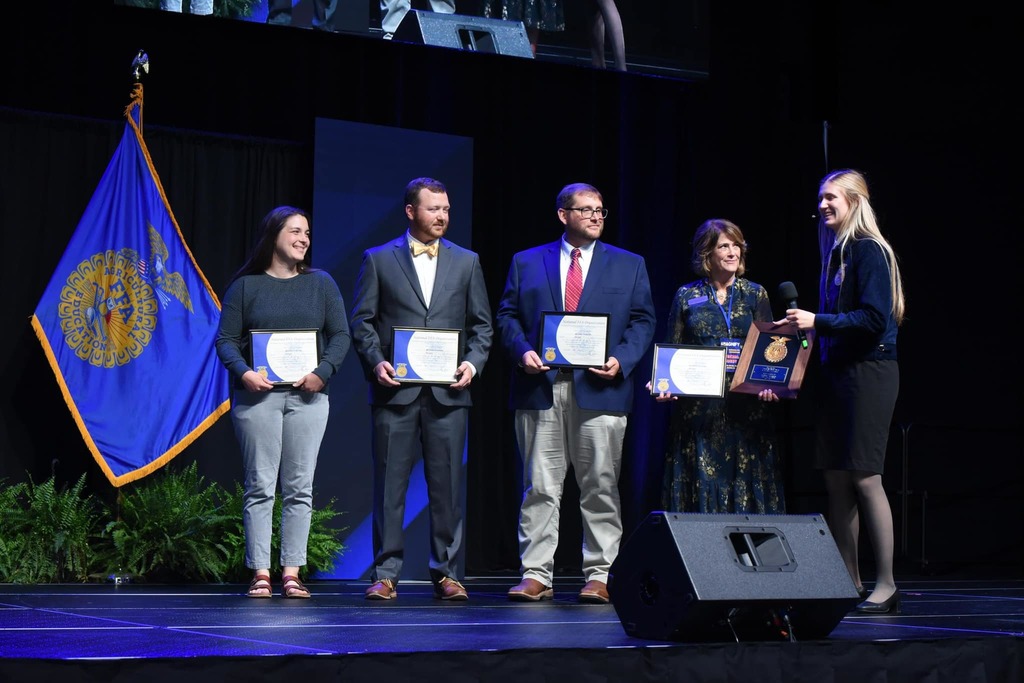 ADOBE CERTIFIED: Six graphic design students at the Gordon County College and Career Academy of Design and Advanced Manufacturing recently passed their official Adobe Certification tests for Adobe Illustrator. At the career academy, Shelia Johnson teaches Graphic Design and certification courses where students can work toward earning Adobe certifications that will allow them the opportunity to go straight into the workforce or help them to stand out on their college resumes. The Adobe Certified Professional certification is an industry-recognized credential that demonstrates mastery of the Adobe Creative Cloud software and foundational knowledge for digital media careers. Congratulations to the following students on earning such an outstanding achievement: •Nathan Hicks, Gordon Central High School •Lacey McEntire, Gordon Central High School •Alexandria Rampley, Gordon Central High School •Brooklyn Clark, Sonoraville High School •Santiago Canchola, Sonoraville High School •Cayden Herrington, Sonoraville High School #GoCoSchools #GETGCS #OneBIGFamily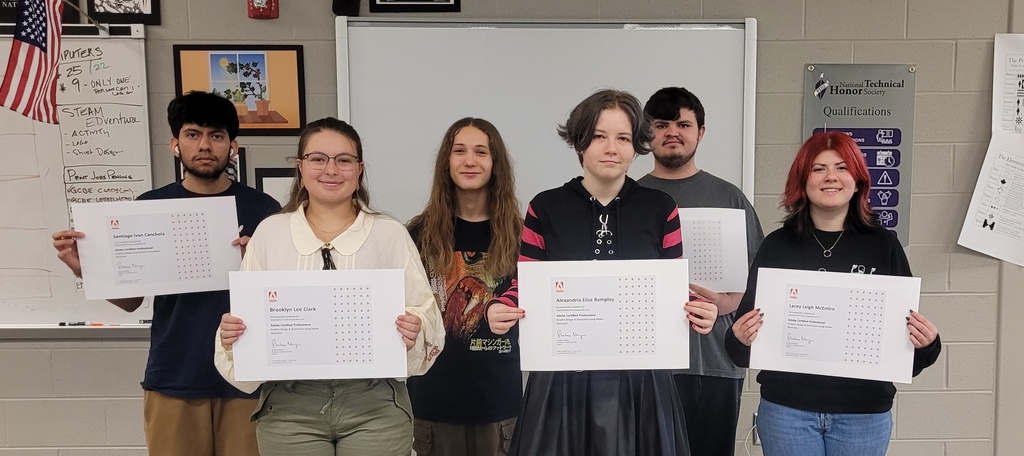 MATH FAIR: Last week, students at Ashworth Middle School participated in the 2023 Math Fair! AMS hosted the friendly competition to help prepare students for the Georgia Milestones Testing. Teachers supplied questions to each student based on grade-level standards. Students selected a question from each unit to complete and once they arrived at the correct answer, had the opportunity to turn in a student raffle ticket for their grade-level drawing. Students also participated in 12 different outdoor games as part of the friendly competition. At the completion of the event, 15 students were selected as winners of a prize donated by local community partners. Thank you to Fox Rentals, Shane Rice Construction, Sam Lusk Realty, North Georgia National Bank, and LaGenna's Rolling Cantina for sponsoring this event! #GoCoSchools #GETGCS #OneBIGFamily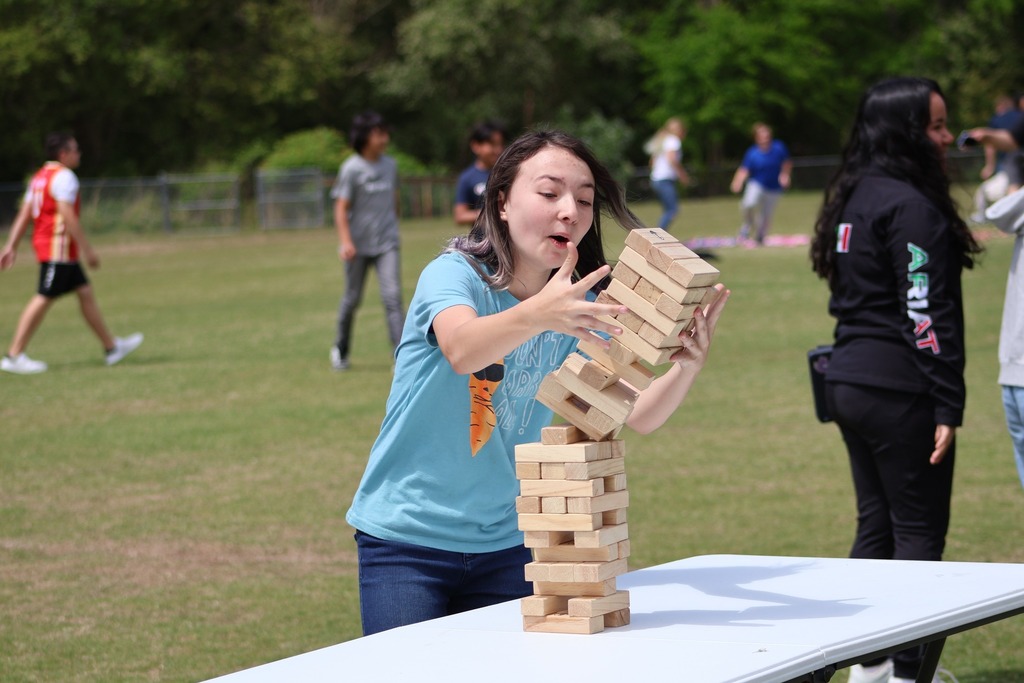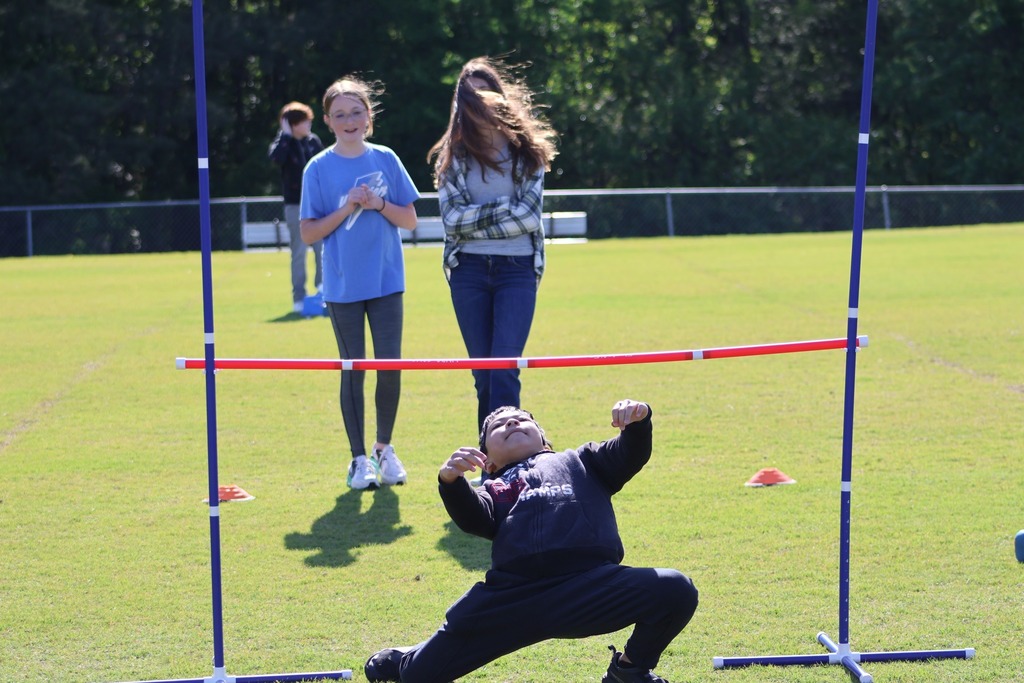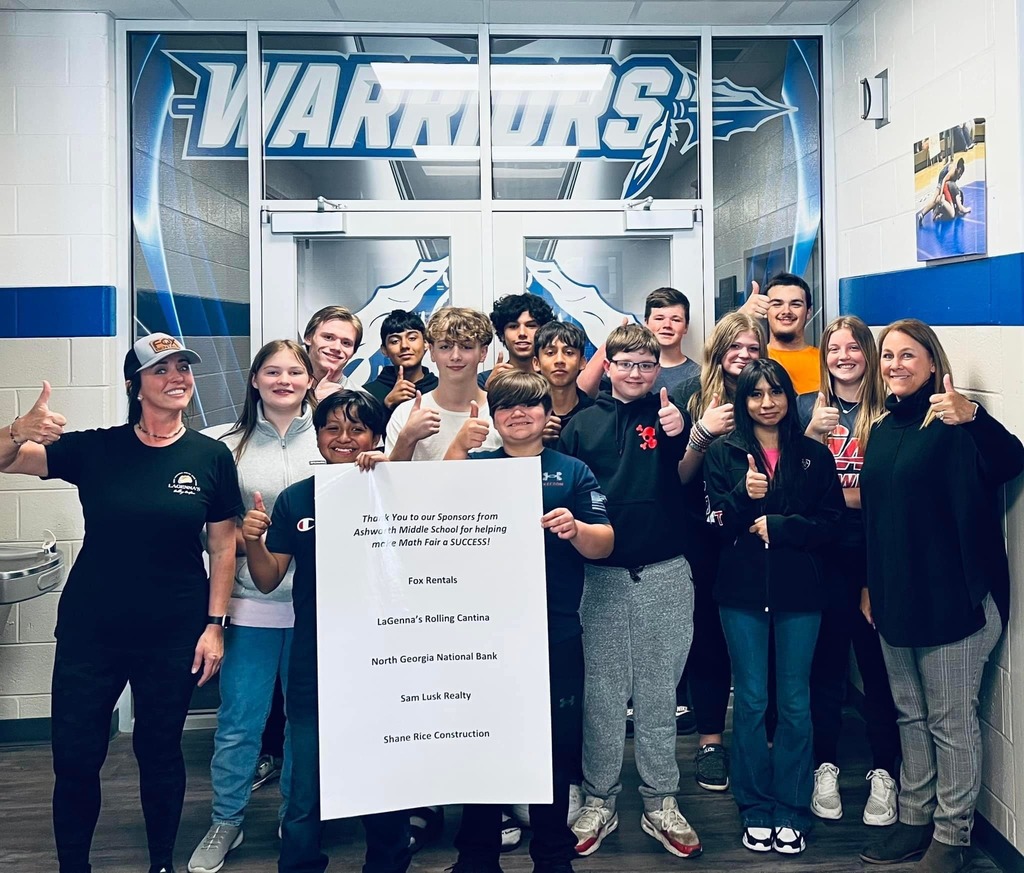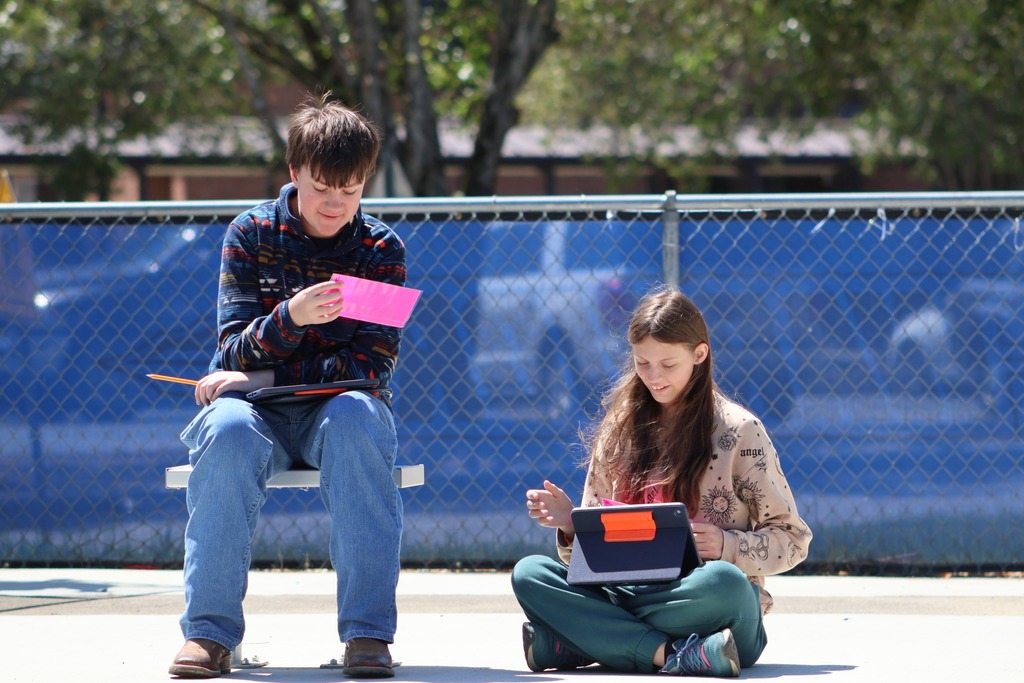 FFA STATE CHAMP: Makena Blalock, a student at Sonoraville High School, brought home a first place State Championship title from the Georgia State FFA Convention in the Social Science Division for her research on Consumer Sensory Preferences of USDA Organic vs. Industry Standard Eggs. Makena now has the opportunity to compete at the National FFA Convention in November! #GoCoSchools #GETGCS #OneBIGFamily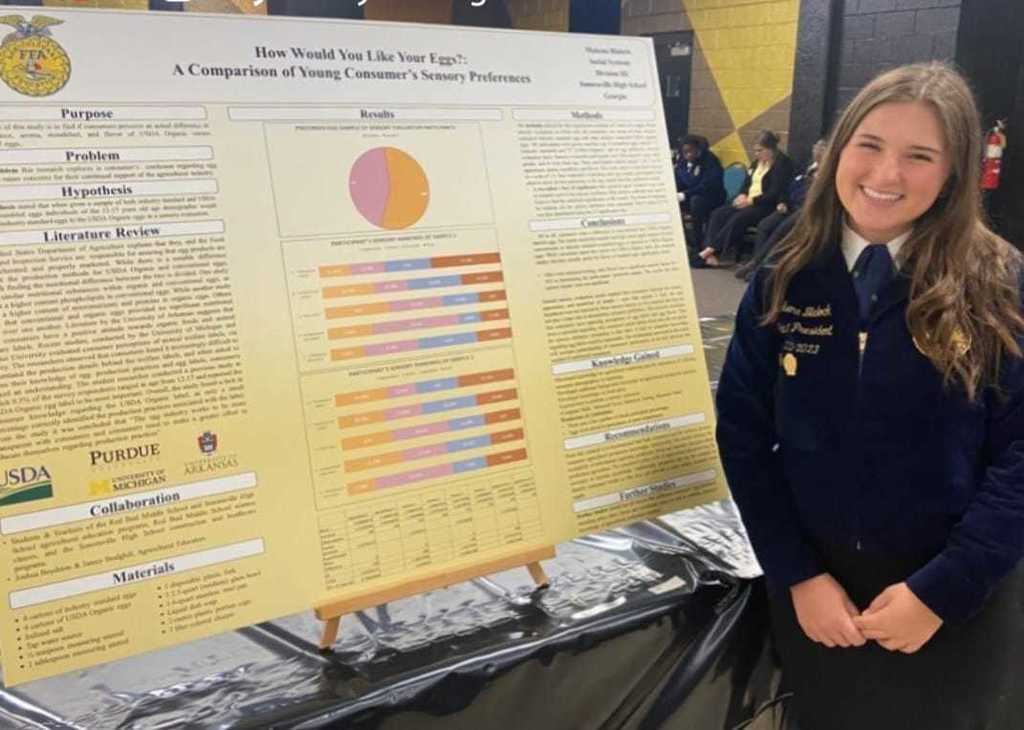 CELEBRATE: It's School Principals' Day! Please join us in thanking our wonderful campus leaders who go above and beyond for our GCS students each and every day! #GoCoSchools #GETGCS #OneBIGFamily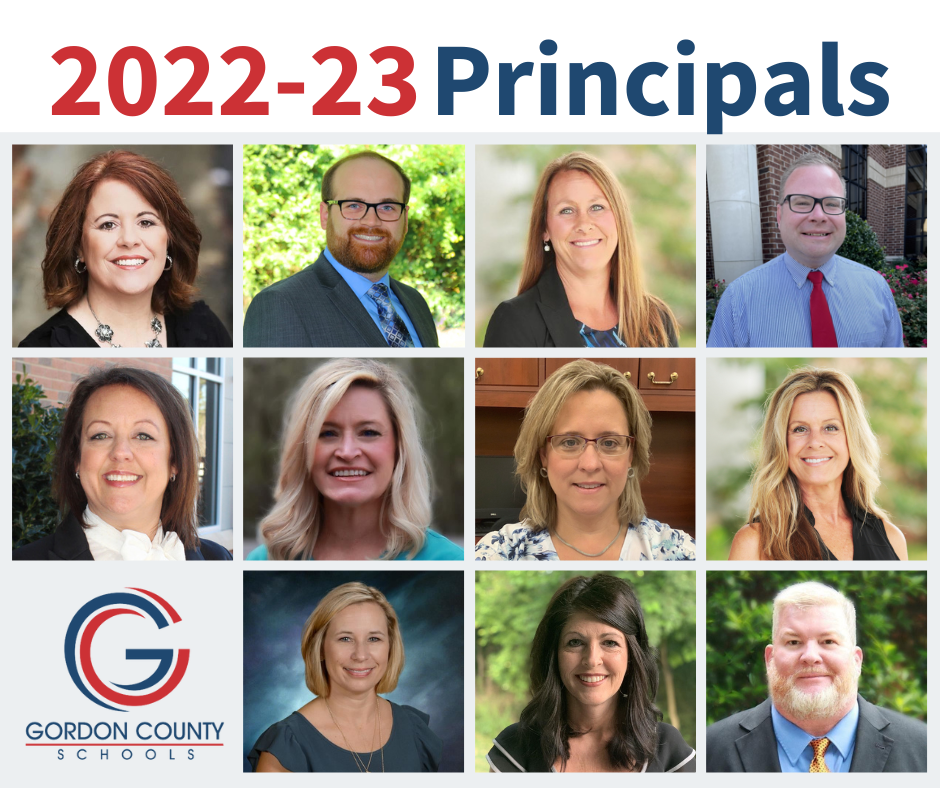 FFA STATE CHAMP: Seth Carr, a student at Red Bud Middle School, won the middle school record book competition in Power, Structural, and Technical Systems at the Georgia State FFA Convention this past weekend. Way to go, Seth! #GoCoSchools #GETGCS #OneBIGFamily #RBMSFFA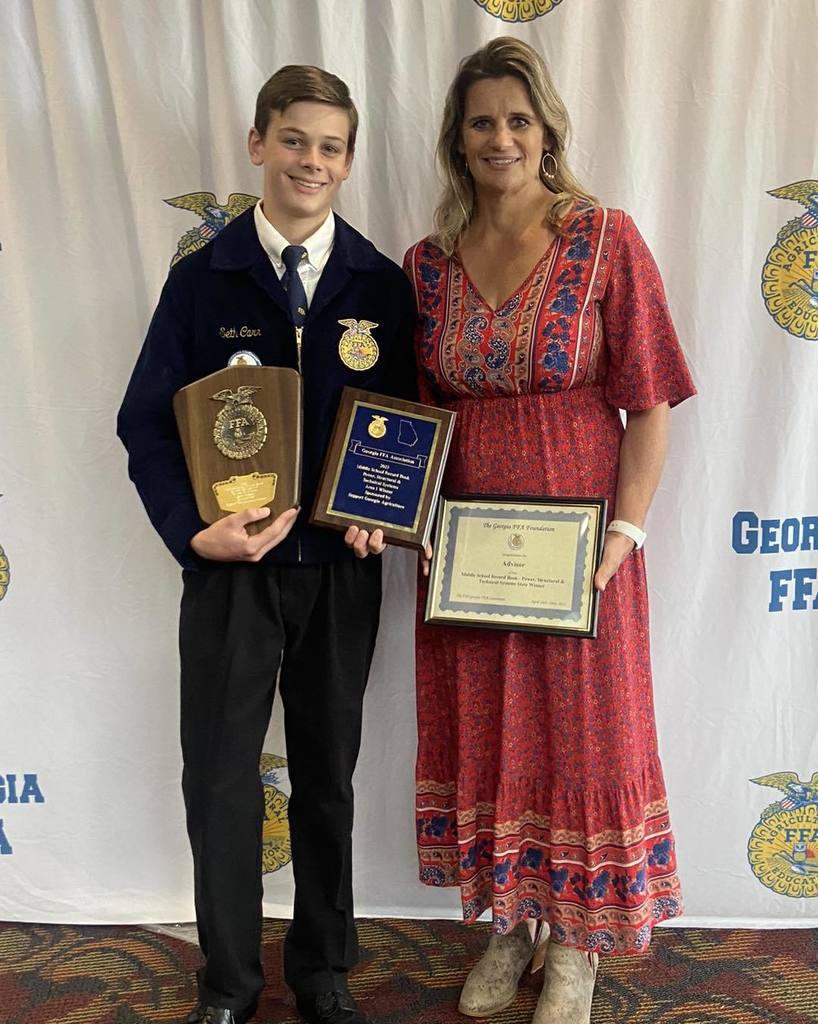 SAVE THE DATE: We are so excited to announce the Gordon County Schools summer camp schedule! More details and registration information can be found by visiting
www.gcbe.org/bulletinboard
#GoCoSchools #GETGCS #OneBIGFamily

STUDENTS SPEAK: members of both the Gordon Central High School & Sonoraville High School Class of '23 joined Dr. Fraker for lunch earlier this week. The seniors shared their high school experiences and give advice for improvement for future generations. #GoCoSchools #GETGCS #OneBIGFamily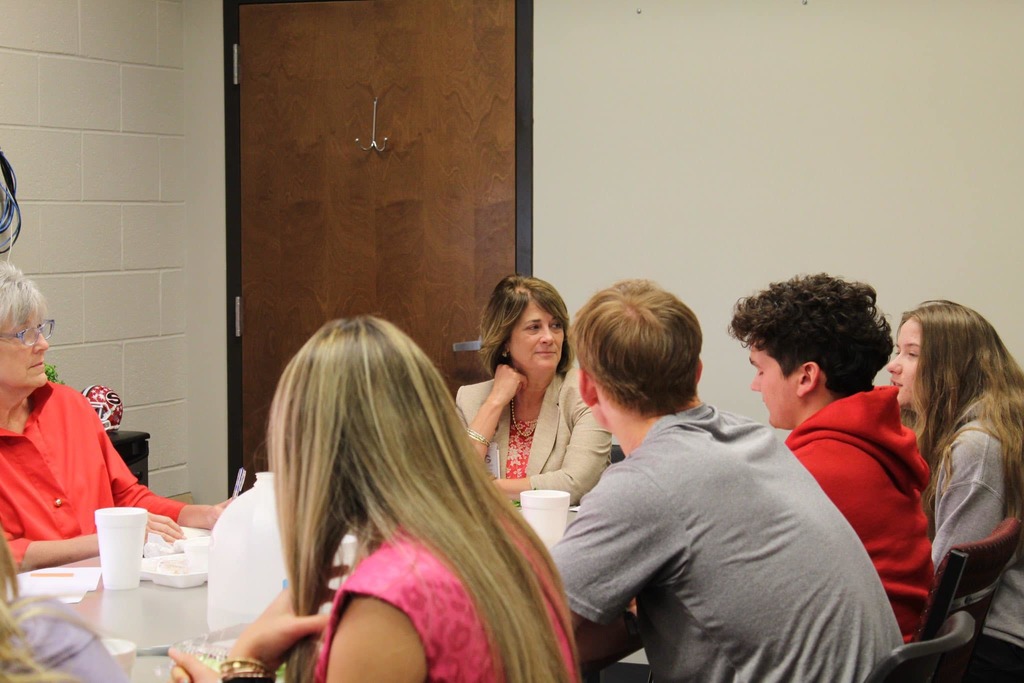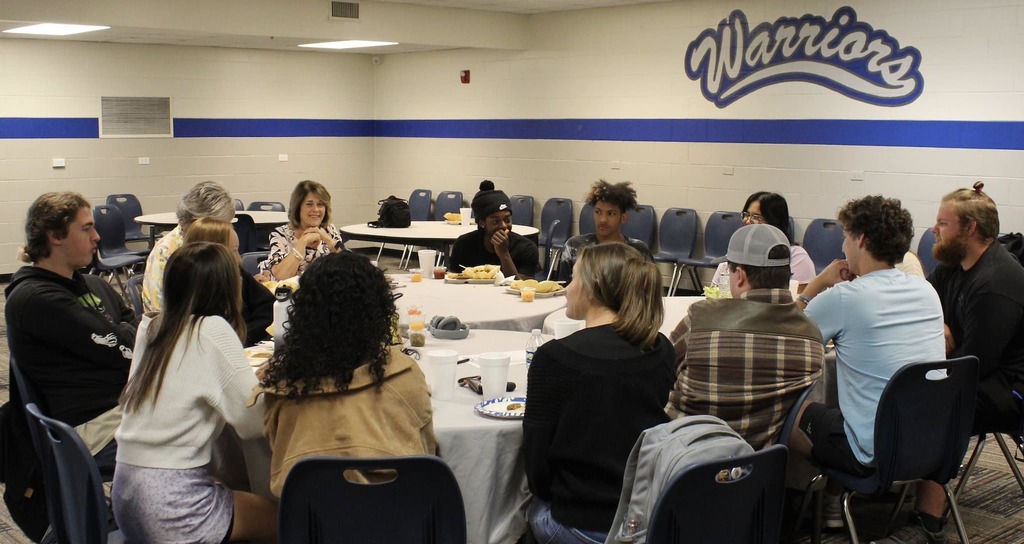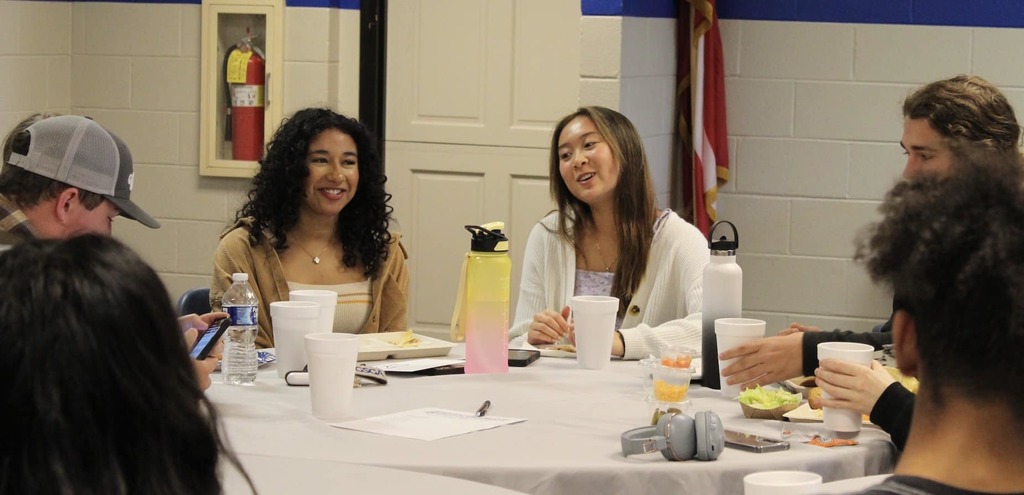 WORKFORCE READY: Gordon County Schools community partner Mohawk Industries recently donated two forklifts to the Gordon County College and Career Academy, Inc. Career Academy students will now have the opportunity to get certified in Forklift Operation and Maintenance before leaving school and entering the workforce. We are so thankful for our community partners and the opportunities they help to provide for our students! THANK YOU! #GoCoSchools #GETGCS #OneBIGFamily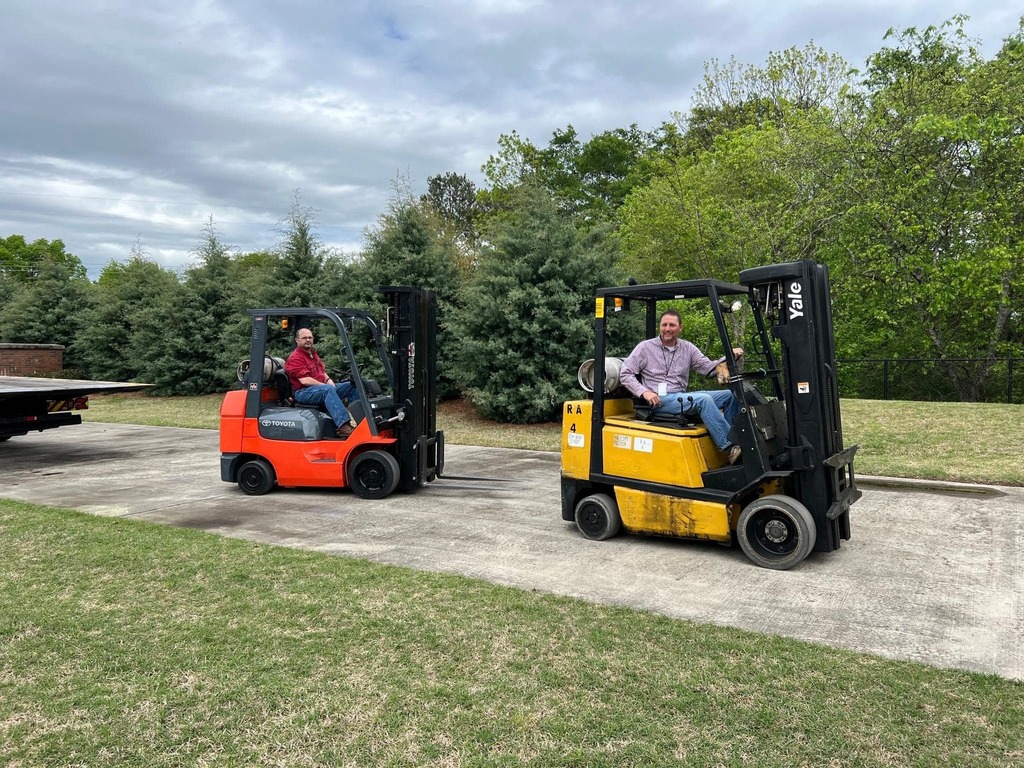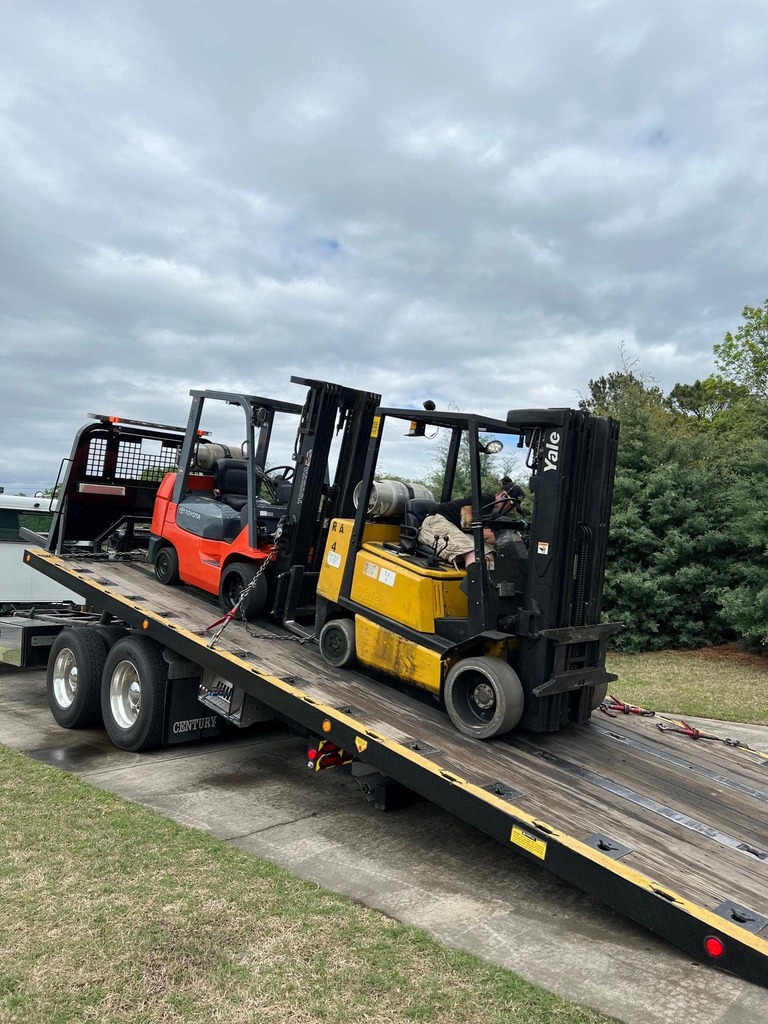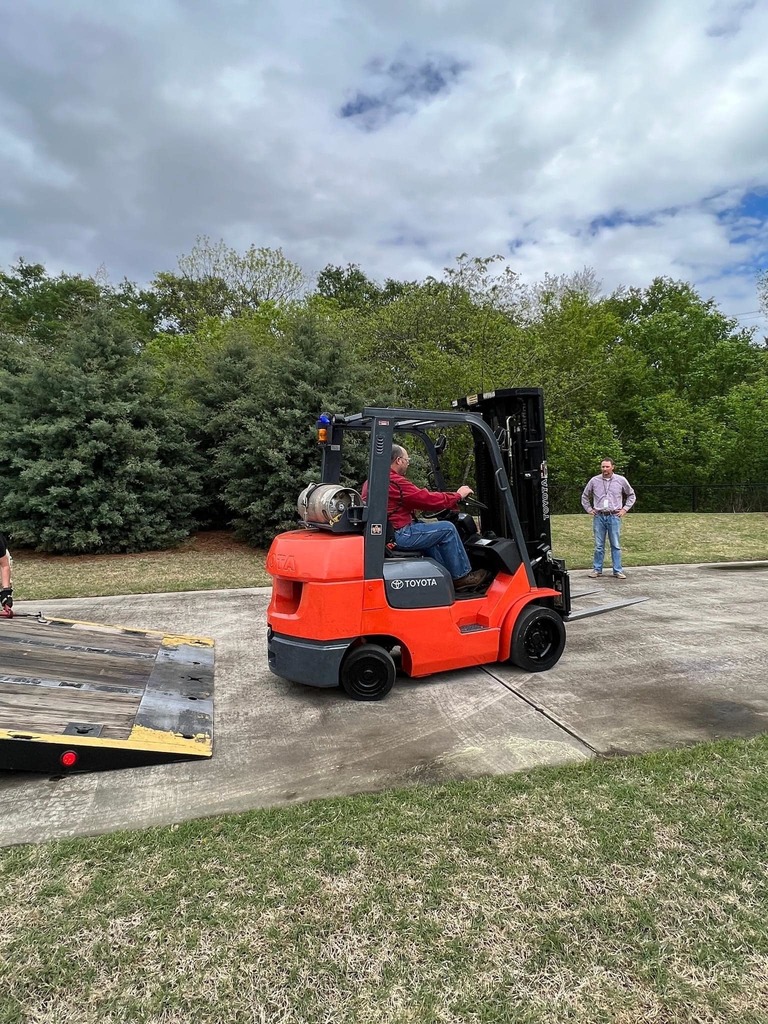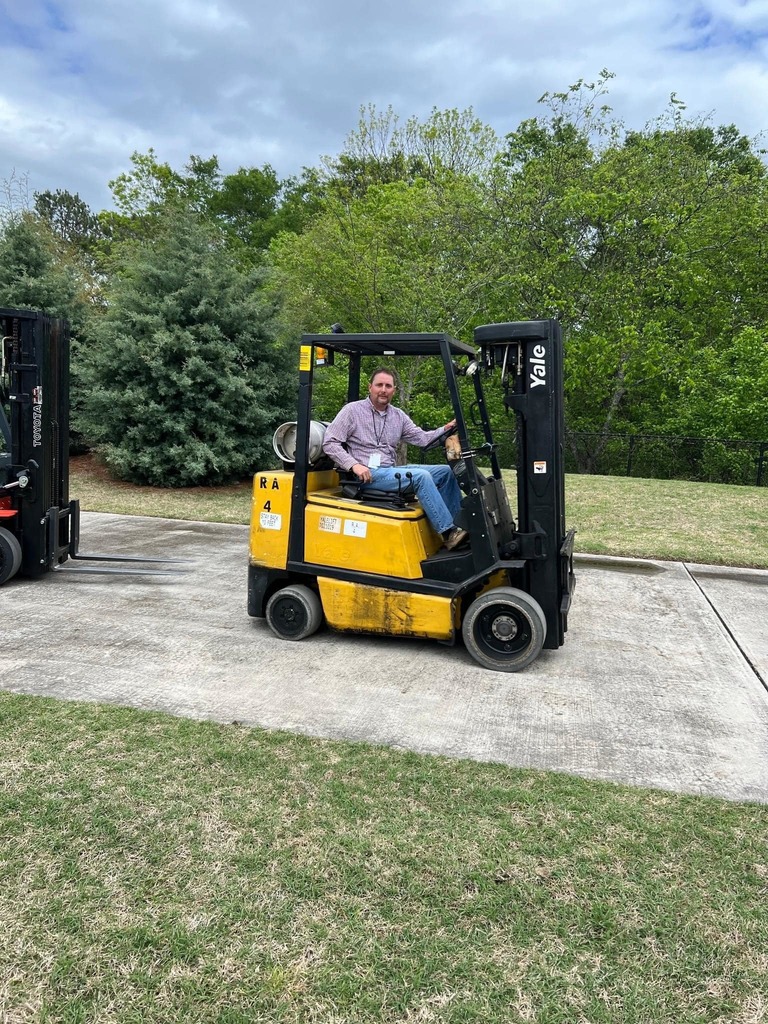 NURSE OF THE YEAR – BOARD RECOGNITION: Gordon County Schools Nurse of the Year, Kristi Langham was recently recognized at the Board of Education meeting held earlier in April. Ms. Langham has been recognized for her knowledge, kindness, and the overall impact she has made in the lives of students in Gordon County. One of her nominations for this award stated, "Kristi has made a tremendous impact in Gordon County Schools. Her knowledge in the medical field is evident as seen in her practice. She is always ready and willing to help in any way she can. She gives her BEST to each student she serves. As a parent to children within the GCS system, I am so thankful she has been my children's nurse, as I NEVER have to worry if they are in good care." Congratulations Mrs. Langham!!! #GoCoSchools #GETGCS #OneBIGFamily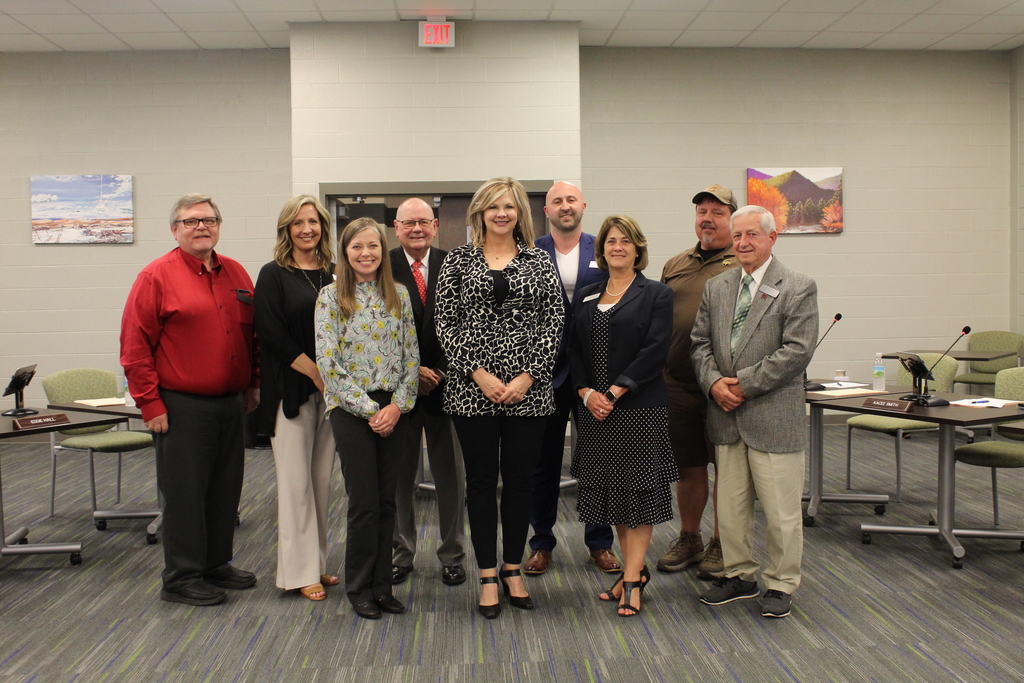 Looking for a fulfilling summer job? Gordon County School Nutrition is hiring for our Summer Feeding program. We are having an informational meeting for all interested job-seekers: Friday April 14th - come at either 8AM or 3PM to the School Nutrition Office at 7300 Fairmount Highway (the former Sonoraville Middle School).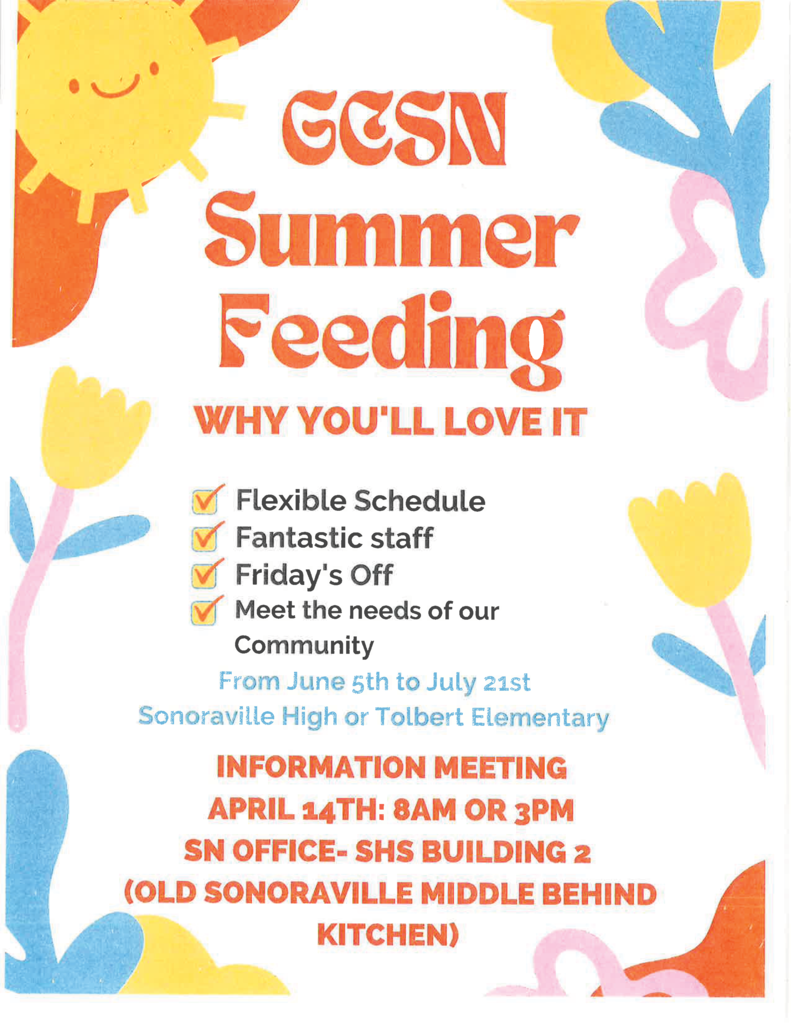 April menus for our 10 school cafeterias are up! Our School Nutrition staffs are ready and happy to serve our students -- click this link to see all the breakfast and lunch menus:
https://www.gcbe.org/page/menus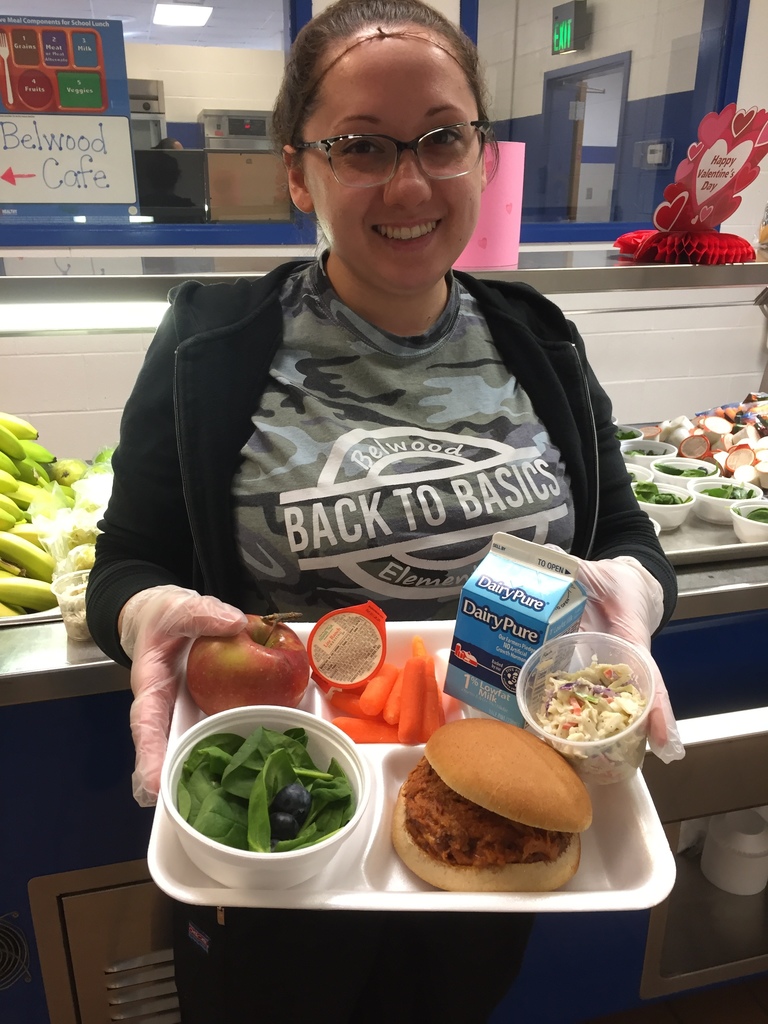 SHS FCCLA: 8 students represented Sonoraville High School at FCCLA's State Leadership Conference last week in Athens, GA. After earning their spot at the region competition in February, by placing 1st or 2nd in each of their events, they continued to work hard improving their speeches, boards, and portfolios for the state competition. Last Friday, they proved that hard work pays off! All 8 students placed in Georgia's Top 10 for their event: earning gold, silver, and bronze medals. This was a huge accomplishment for these ladies and for SHS's FCCLA Chapter. Congratulations to Ariel Davis (Job Interview), Serenity Price & Isabella Segursky (Professional Presentation), Riley Blackmon (Chapter Service Project), Joanna Gillette & Katey Ball (Focus on Children), and Tristan Bowen & Ellen Robertson (Repurpose & Redesign). #GoCoSchools #GETGCS #OneBIGFamily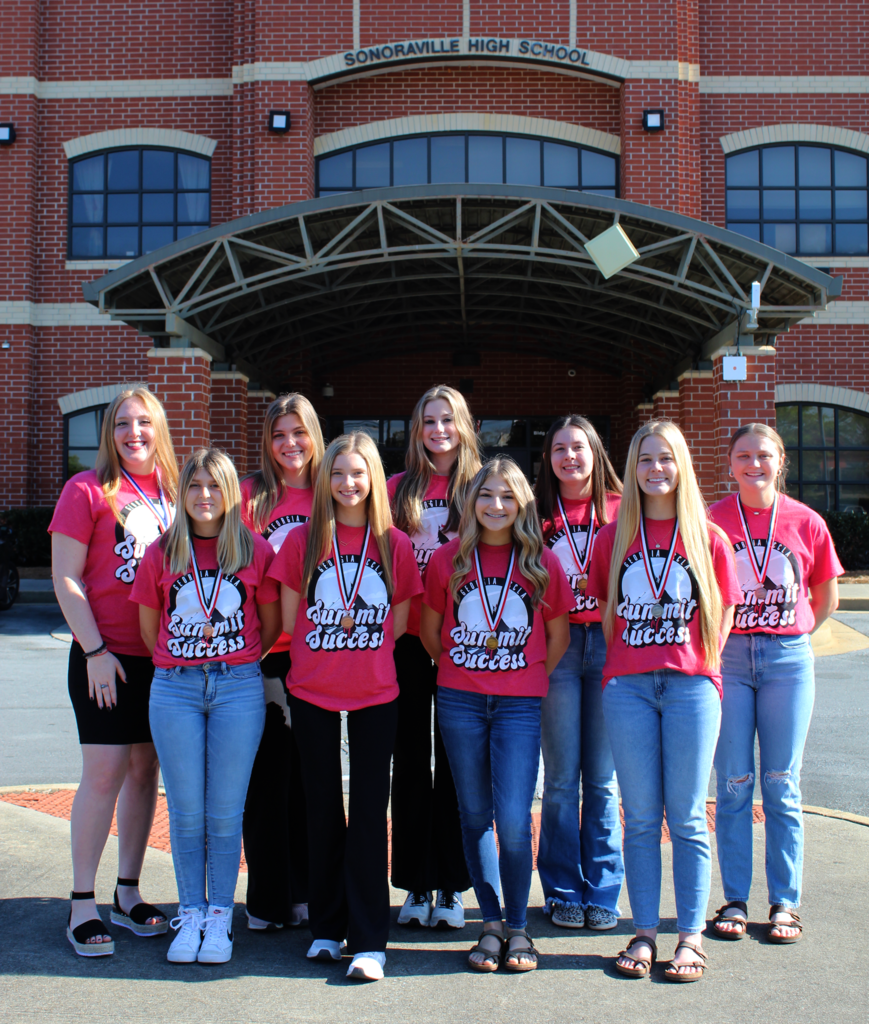 GCHS 2023 YOUTH LEADERSHIP GRADUATES: Congratulations to these Gordon Central Seniors who graduated Tuesday night as part of the 2023 Calhoun-Gordon County Youth Leadership Program: Brooklyne Zufelt Madison Snow Lynna Nguyen Tyler Waits Kayla Silvers Briana Najarro Catherine Hughes Jude Clance Ashley West Vanessa Macias-Sanchez. At the beginning of the school year, these 10 students were selected to participate in this program sponsored by the Gordon County Chamber of Commerce. Throughout the year the students have met with state and local leaders, toured our local industries, and interacted with many people who serve our community. Way to go Warriors! #GoCoSchools #GETGCS #OneBIGFamily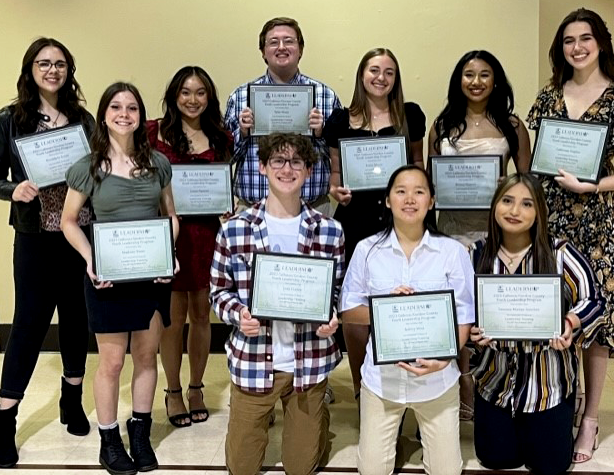 CAREER DAY: Today, students at Tolbert Elementary School participated in a career day event. Thanks to local community partners, students were able to learn about different careers, workplaces, opportunities and the education/skills that are required by each to be successful. Thank you to our community partners for making this day a great success! Tolbert Elementary students had a fantastic time! Mohawk Industries Gordon County Emergency Management Agency Gordon County Fire & Rescue Gordon County Sheriffs Office North Georgia EMC AdventHealth Gordon Prater Ford Air Adventures LLC/Ron Dobbs #GoCoSchools #GETGCS #OneBIGFamily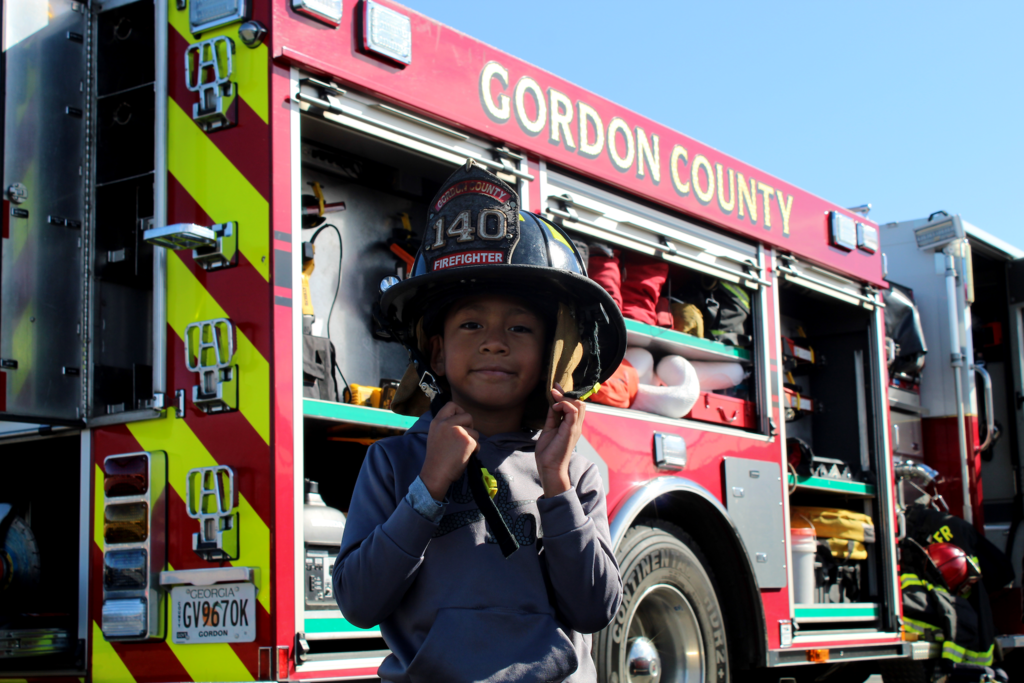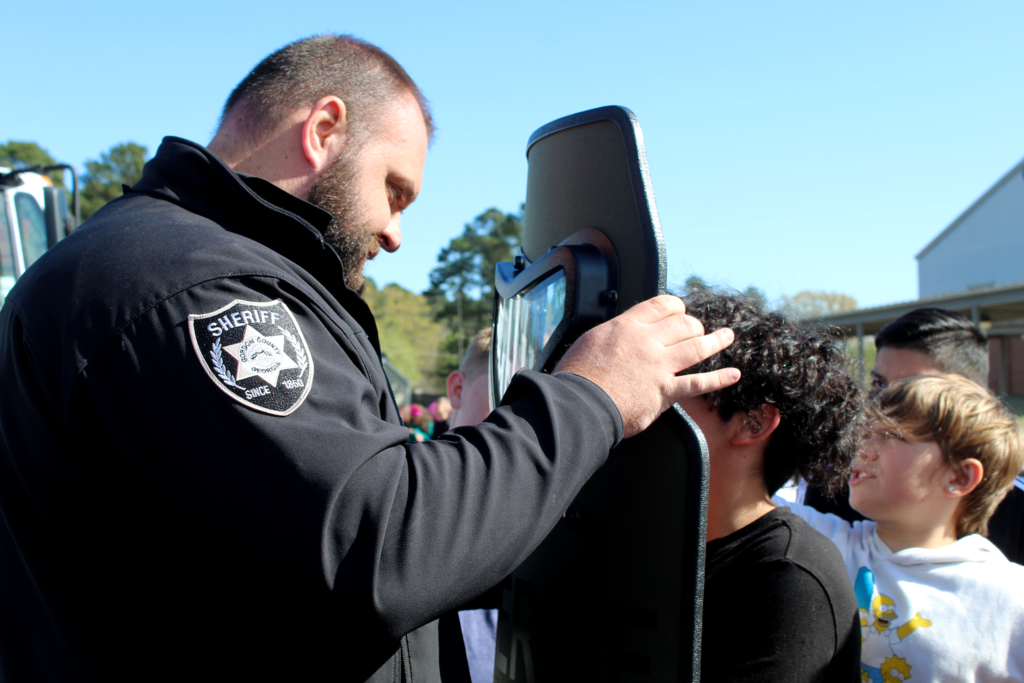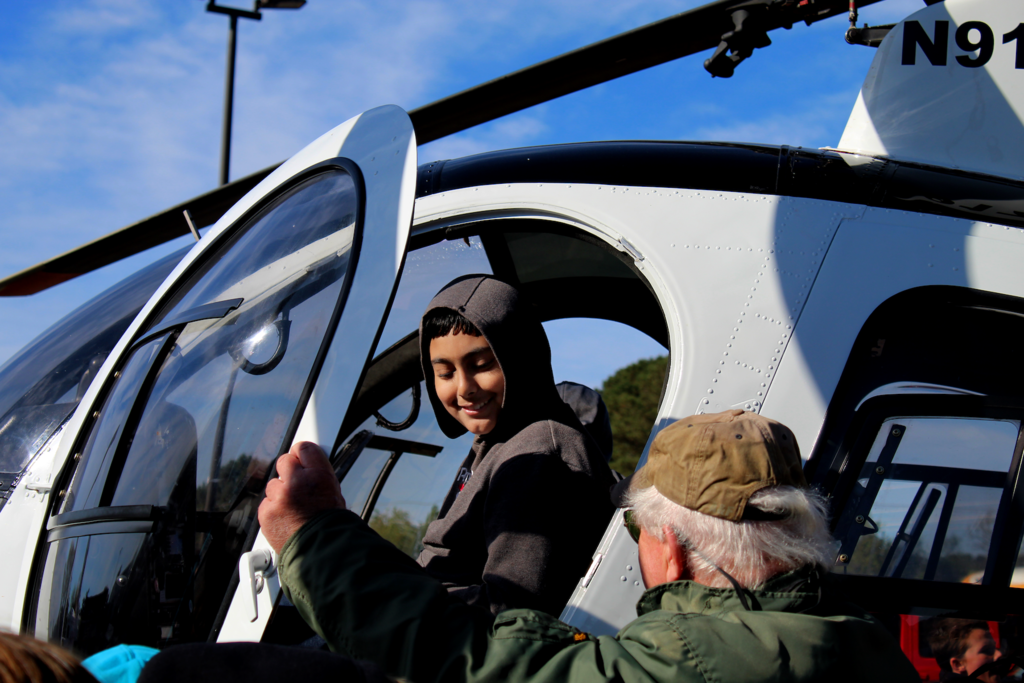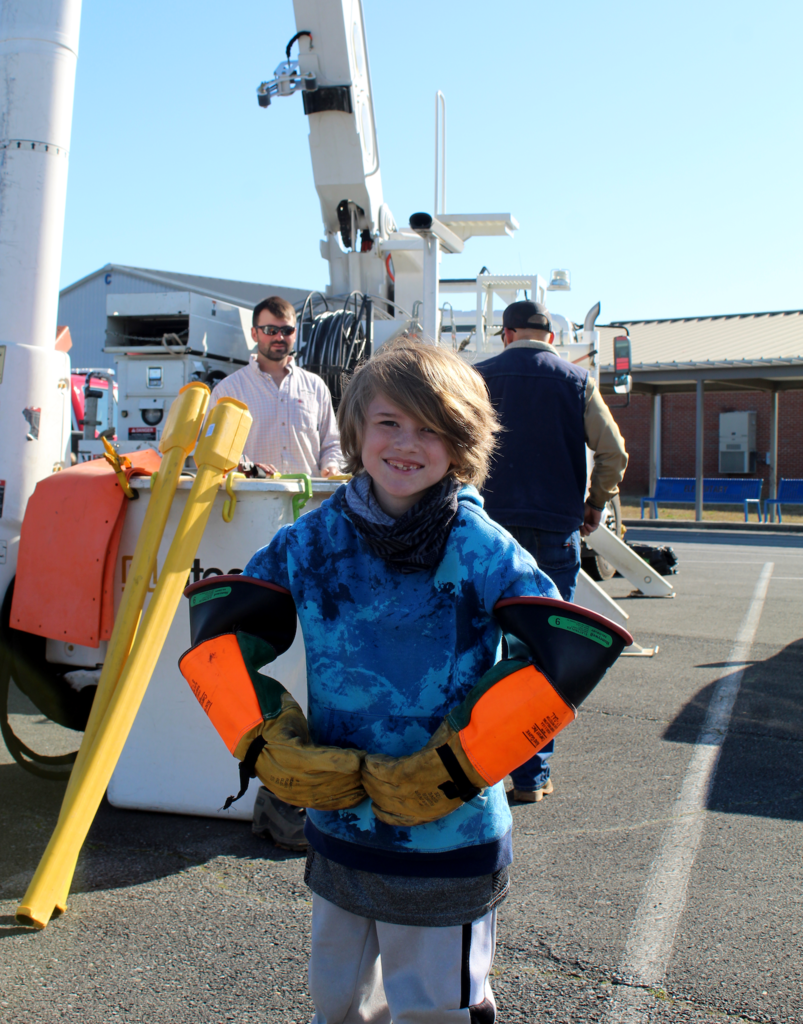 FUTURE PHOENIX TOUR: Students from Fairmount Elementary School visited Sonoraville High School for a fun-filled day of educational activities with the students in the Early Childhood Education classes at SHS. The Kindergartners gathered in the Black Box Theatre to watch a performance of "The Three Little Pigs," ran relays, read stories with their high school buddy, watched a musical performance by the Sonoraville High School Phoenix Band, visited the greenhouse, and participated in first aid stations in the healthcare classroom. The future looks bright for these future Phoenix!😎 #GoCoSchools #GETGCS #OneBIGFamily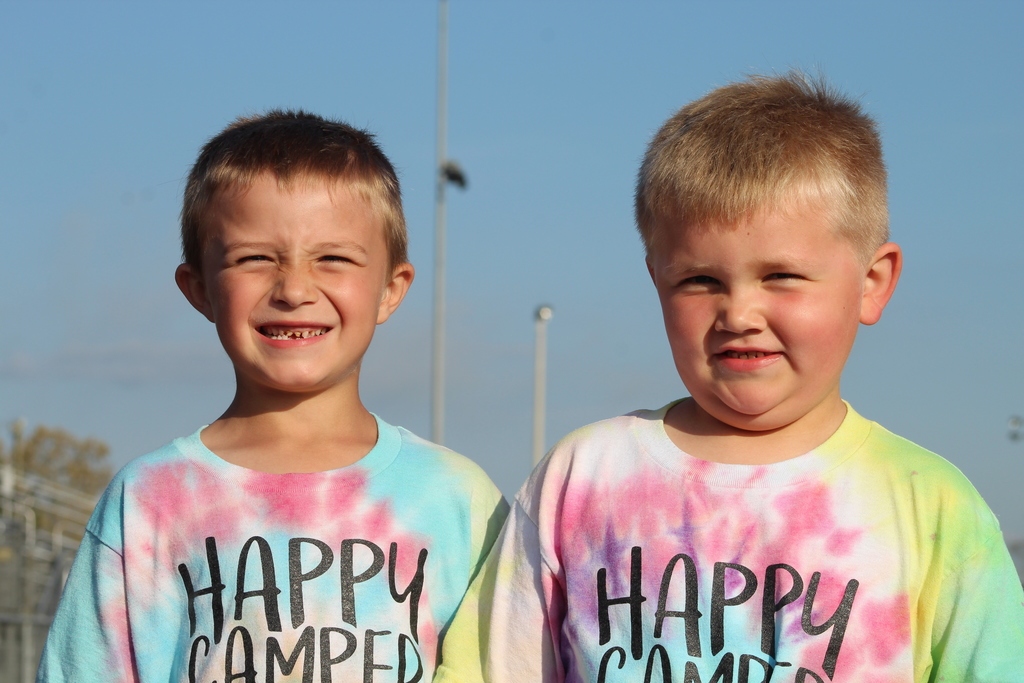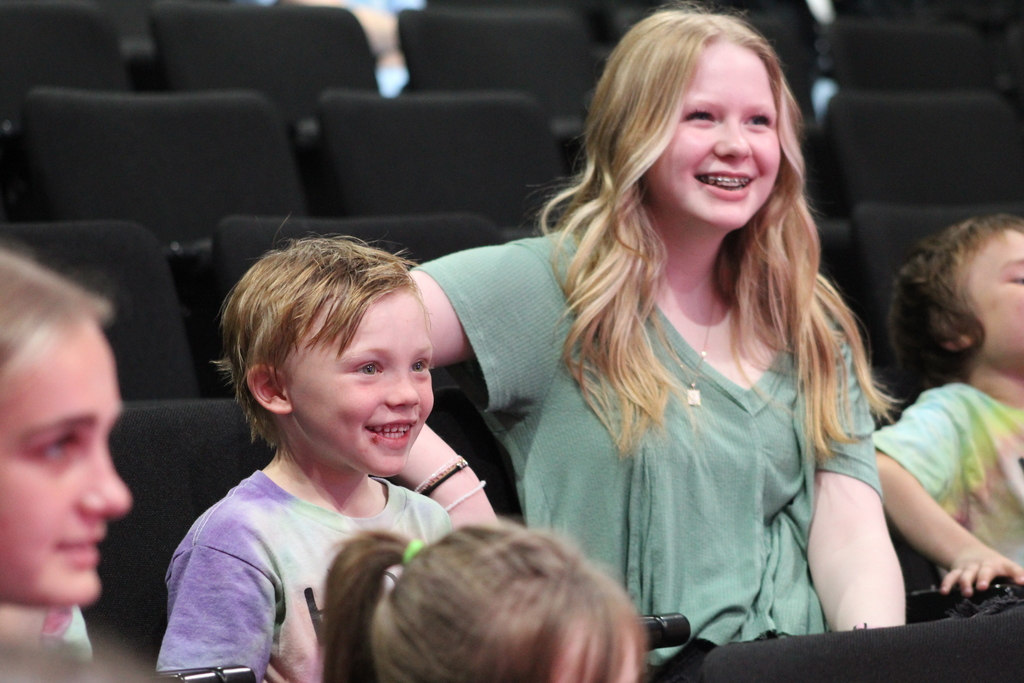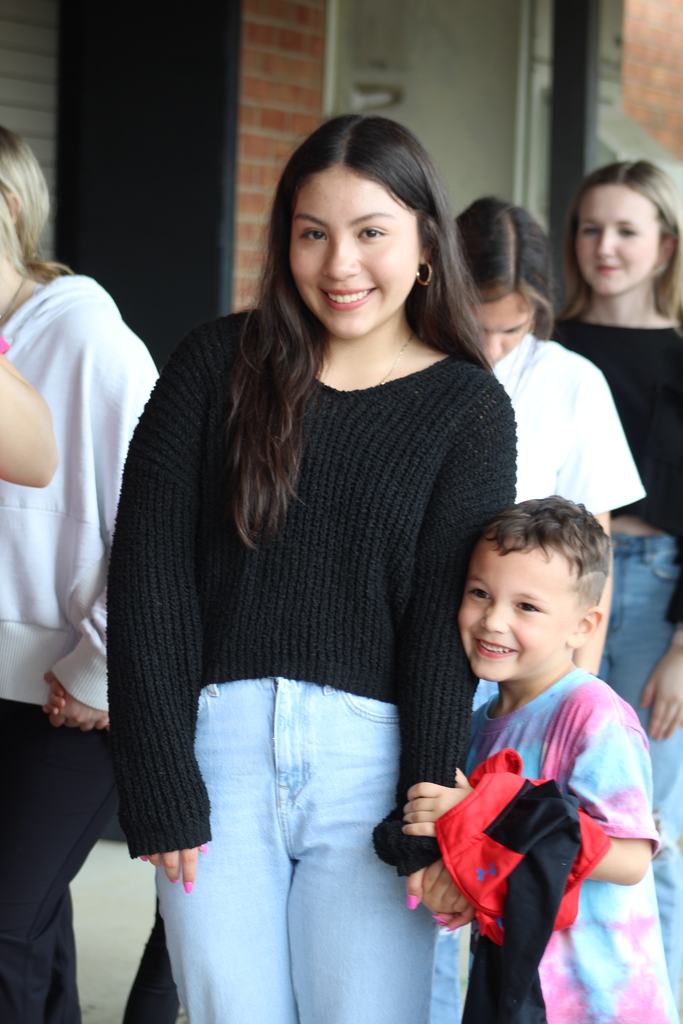 Gordon County Schools (GCS) is pleased to announce the 2023-24 School Teachers of the Year Winners. In the spring semester each school year, each GCS school is asked to select its own Teacher of the Year using nominations received from fellow staff members and community stakeholders. All school-level winners then become eligible to compete for the honor of being named the Gordon County Schools System Teacher of the Year. The annual system-wide competition is judged by a panel of community partners, retired educators, and system leadership based on applications submitted by school-level winners and classroom observations. Three system finalists will be announced the week of March 27th and the 2023-24 Gordon County Schools System Teacher of the Year will be announced at the annual banquet tentatively scheduled for May 2nd. The winner of the system-wide honor will represent Gordon County Schools on the state level for the Georgia Teacher of the Year competition. Gordon County Schools 2022-23 School-Level Teachers of the Year: Ashworth Middle: Judson Peacock Belwood Elementary: Brenda Gilmor Fairmount Elementary: Christy Smith Gordon Central High: Neal Crawford Red Bud Elementary: Brooke Cigainero Red Bud Middle: Jacqueline Cascio Sonoraville Elementary: Heidi Murphy Sonoraville High: Carmelita Everett Tolbert Elementary: Cathy Musacchio W.L. Swain Elementary: India Bennett Learn more about the 2023-24 School-Level Teachers of the Year by visiting
www.gcbe.org/2023-24teacheroftheyear
#GoCoSchools #GETGCS #OneBIGFamily