Gordon County Schools is currently seeking public comment and parental input for the adoption of high school textbooks for Spanish. Links to an overview of each of the textbooks the World Languages departments have chosen for this adoption and more information about the instructional materials review and adoption process is available on our website at
www.gcbe.org/textbookadoption
. #GoCoSchools #GETGCS #OneBIGFamily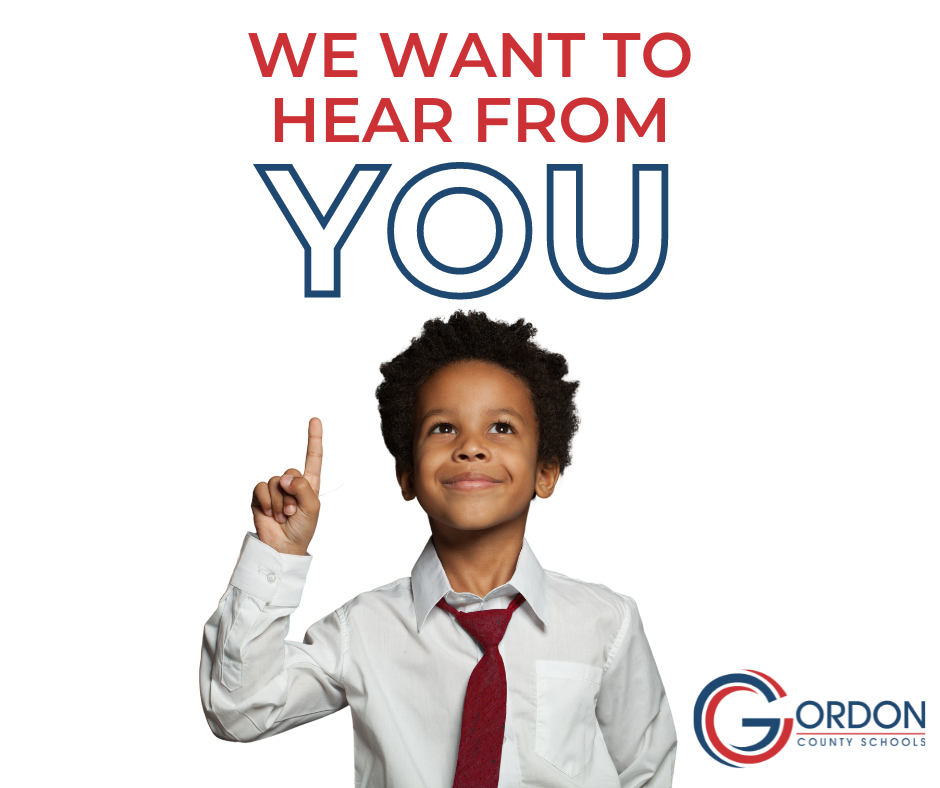 HONORING FREDA HUNT GLASS: The Gordon County Schools community has suffered an irreplaceable loss. It is with great sadness that we deeply mourn the passing of Freda Hunt Glass. Having created a lasting legacy as a student, athlete, educator, coach, and community leader, she made an incredible impact on all those who she came into contact with. Our heartfelt thoughts and prayers are with her family, friends and all those she impacted. The Red Bud Elementary gymnasium, which was recently named the Freda Hunt Gymnasium in January of 2021 in honor of her lasting legacy, will help to host her family and friends. The family will receive friends on Sunday, January 8, 2023 from 2 PM until 4 PM at the Freda Hunt Gymnasium at Red Bud Elementary. Funeral Services will be conducted on Sunday, January 8, 2023 at 4 PM at the Freda Hunt Gymnasium at RBES. Pictures below are from the gymnasium dedication ceremony in January of 2021.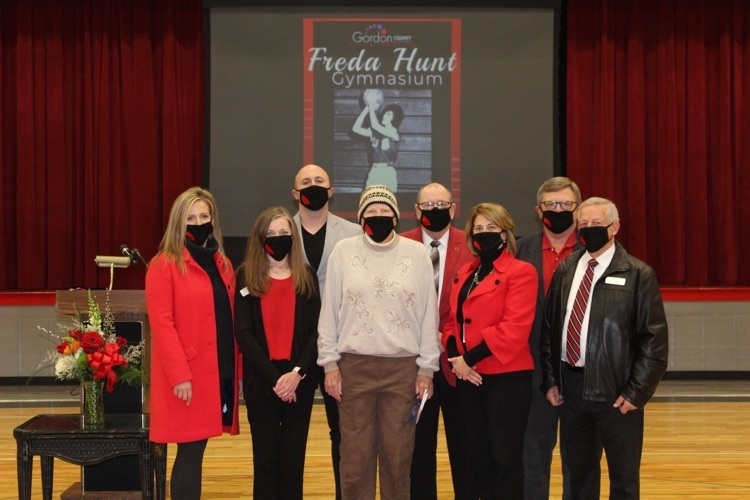 PRE-K & KINDERGARTEN REGISTRATION: Gordon County Schools will accept enrollment applications for the 2023-24 Pre-K & Kindergarten classes beginning February 1st More information can be found online at
www.gcbe.org/enrollment
and
www.gcbe.org/prek
#GoCoSchools #OneBIGFamily #GETGCS

PARENT & FAMILY ENGAGEMENT TIP OF THE WEEK: Make your family refrigerator a talking point by having a different family member make a collage of positive quotes each week. The quotes can come from family and friends, or they can research quotes from famous people. You can display the quote on your fridge by using sticky notes or get creative with your own cutout shapes. Visit
www.gcbe.org/pfe
to learn more about GCS Parent & Family Engagement today. #GoCoSchools #GETGCS #OneBIGFamily

WELCOME BACK: Welcome to a new semester and a new year! We are excited to see what 2023 has in store for our Gordon County Schools students, staff and community. #GoCoSchools #GETGCS #OneBIGFamily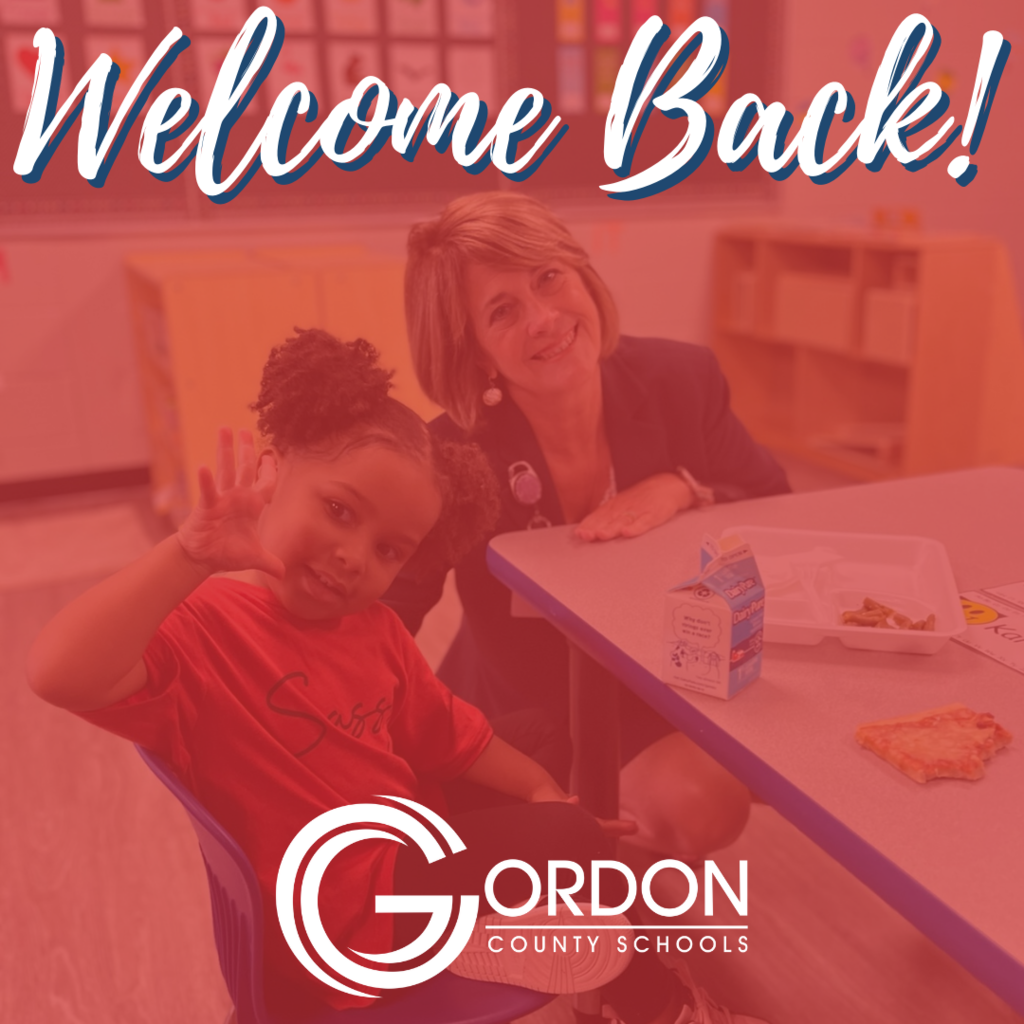 Gordon County Schools will be operating on a normal schedule today and will not be closed or delayed. Please exercise caution while traveling this morning. We look forward to seeing all of our students back in our classrooms today!

Good Evening,  In the interest of safety for our students, staff and community during the impending inclement weather, Gordon County Schools will be cancelling all home games, practices, and extracurricular activities. For additional updates, follow Gordon County Schools social media pages and website. #GoCoSchools #GETGCS #OneBIGFamily

TOMORROW: Gordon County Schools teachers and staff are excited to welcome our students back tomorrow, Wednesday, January 4th! View the academic calendar for the remainder of the 2022-2023 school year at
https://www.gcbe.org/22-23academiccalendar
#OneBIGFamily #GoCoSchools #GETGCS

SYSTEM LEADERSHIP MEETING: Last week, the Gordon County Schools system leadership team members joined together for our monthly leadership meeting. Leaders from across Gordon County Schools joined together to enjoy fellowship, discuss end of semester celebrations at each school, and welcomed some very special guests! Thank you to Joni Harbin, Director of Communications for the Gordon Chamber, and Santa Claus for joining us!! #OneBIGFamily #GoCoSchools #GETGCS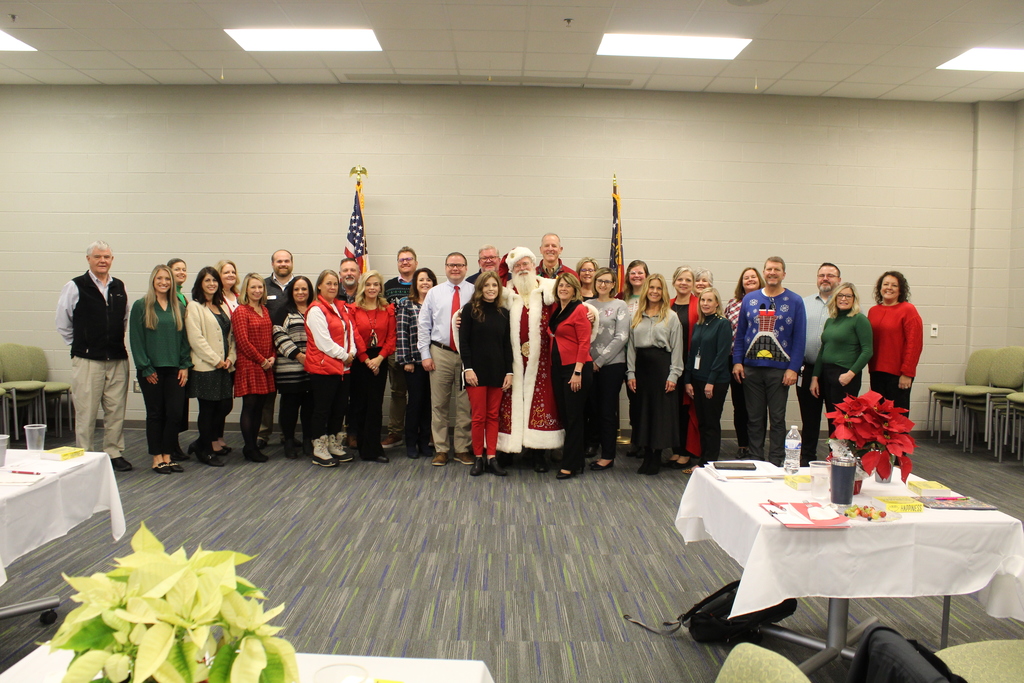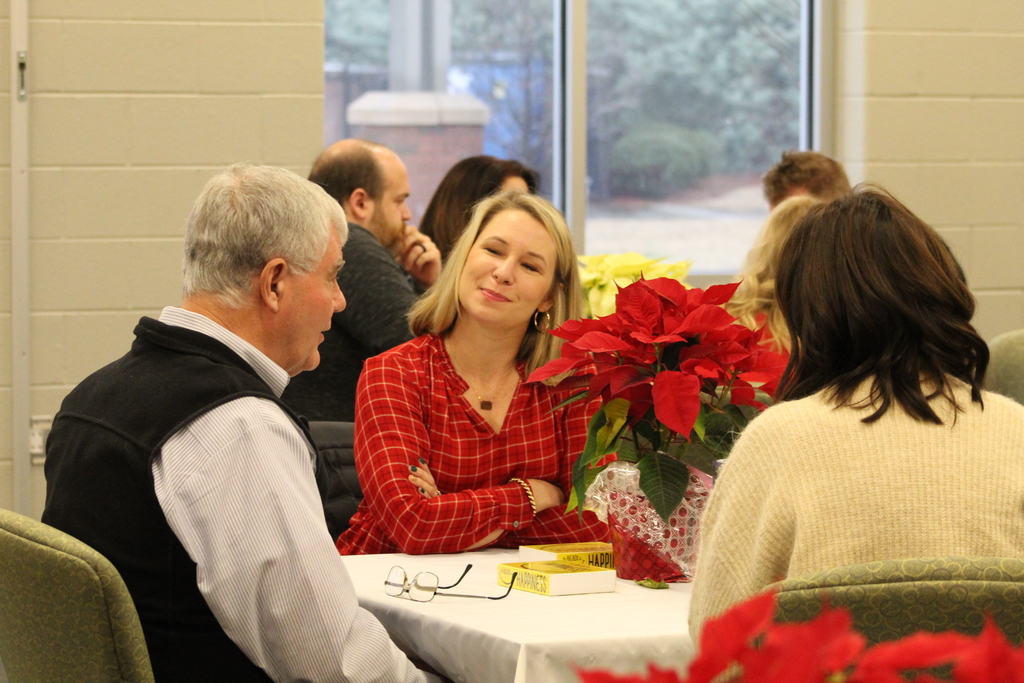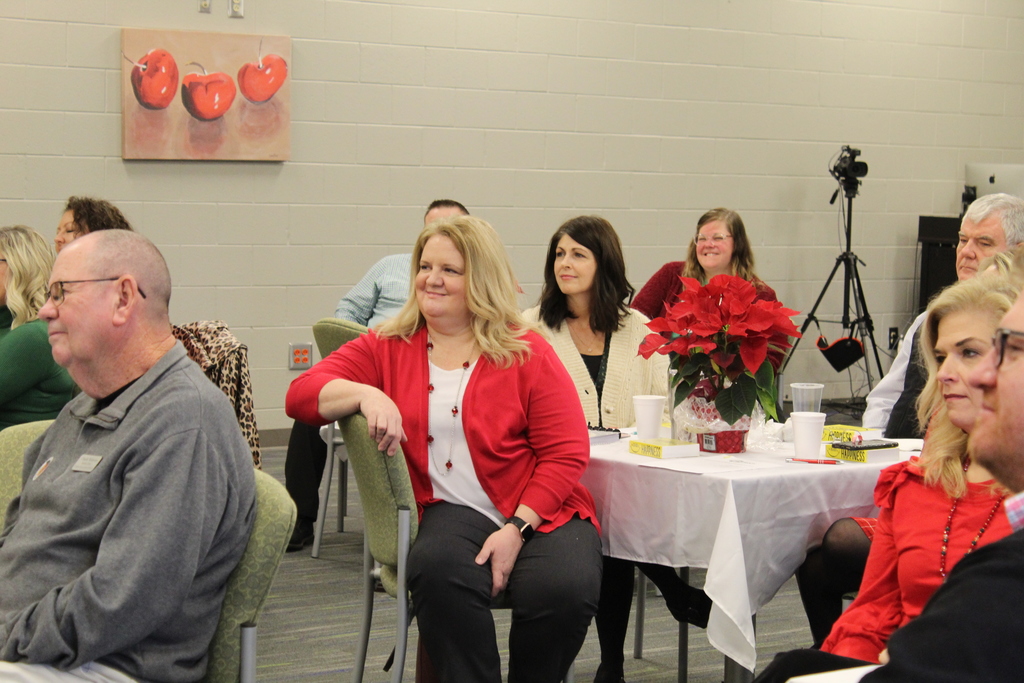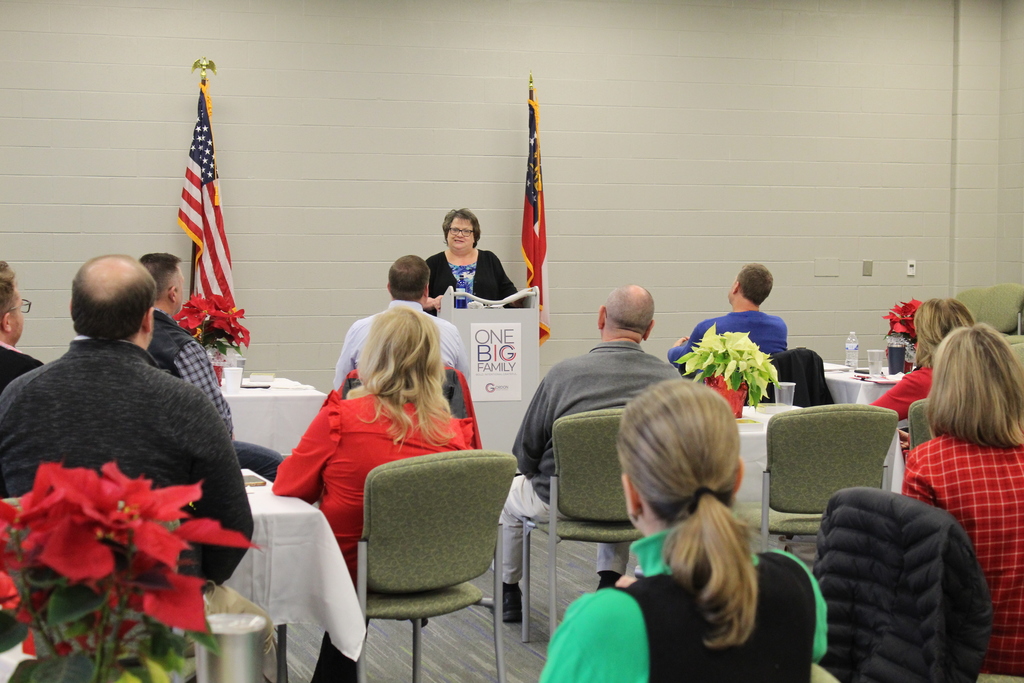 SSAC ACHIEVEMENT: Check out the Superintendent's Student Advisory Council members posing with the Leading Edge Award trophy presented by the Georgia School Boards Association (GSBA) earlier this month! Gordon County Schools (GCS) was recently selected as a recipient of the Leading Edge Award for the innovative Superintendent's Student Advisory Council and the significant positive impact the program has had on the culture, climate, and organizational efficacy of the GCS system. Learn more about the award and the positive changes these leaders have helped to facilitate across Gordon County Schools by visiting
www.gcbe.org/news
#GoCoSchools #GETGCS #OneBIGFamily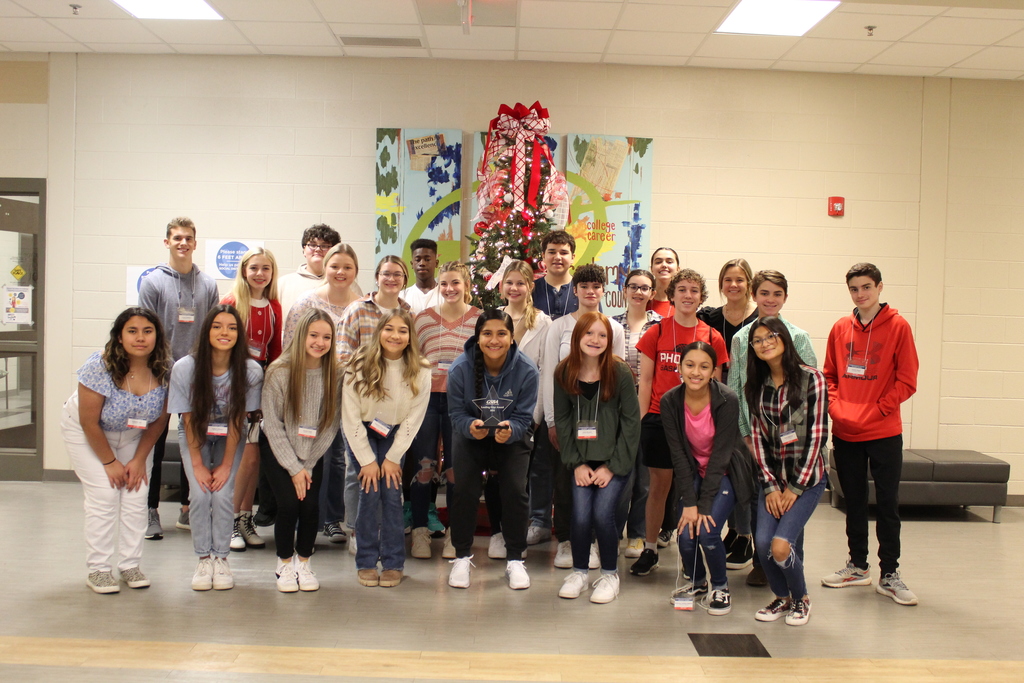 SSAC: Friday, December 9th, was the second meeting of the 2022-2023 Superintendent's Student Advisory Council. Mendy Goble, Executive Director of Finance with Gordon County Schools, met with the students to discuss how public schools, programs, and events are funded. Students also met with GCS Communications Coordinator, Kendra Pannell, to explore communication methods and strategies used in Gordon County Schools. SSAC members then traveled to the Voluntary Action Center (VAC). Stacy Long, Executive Director of the VAC, shared the mission of the VAC with students and discussed the different services and programs they offer to members of the Gordon County community. SSAC students then spent the afternoon volunteering at the VAC by helping in the community kitchen and organizing food and clothing donations! Thank you to our program sponsor North Georgia National Bank for supporting our programs and for providing a Chick-Fil-A lunch and fantastic holiday gift to our council members! We are thankful to have such fantastic student leaders here in Gordon County Schools! #GoCoSchools #GETGCS #OneBIGFamily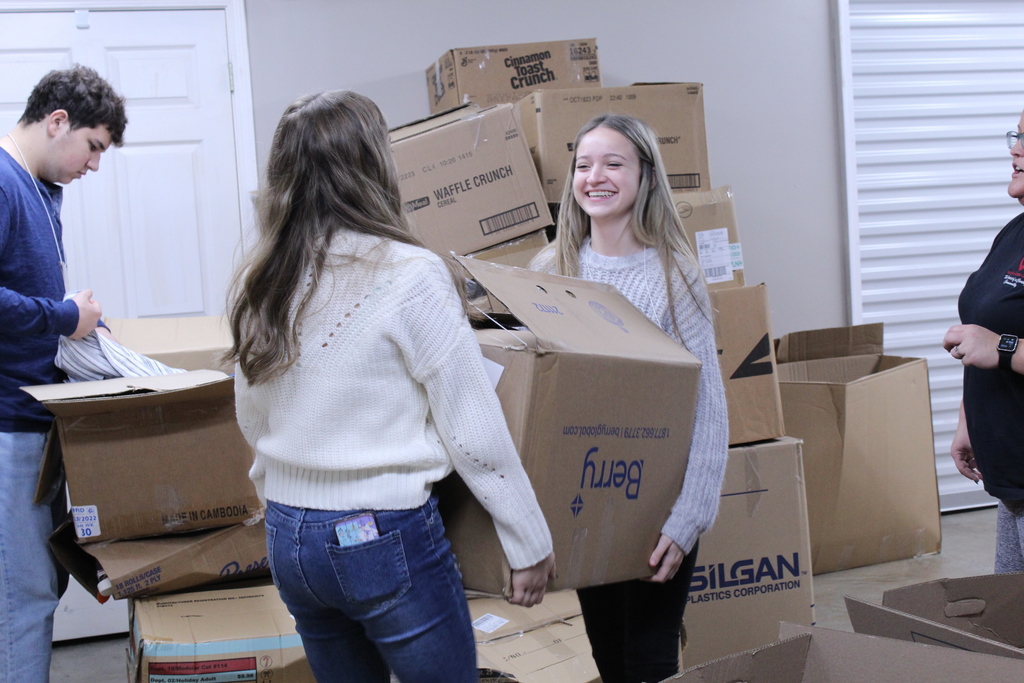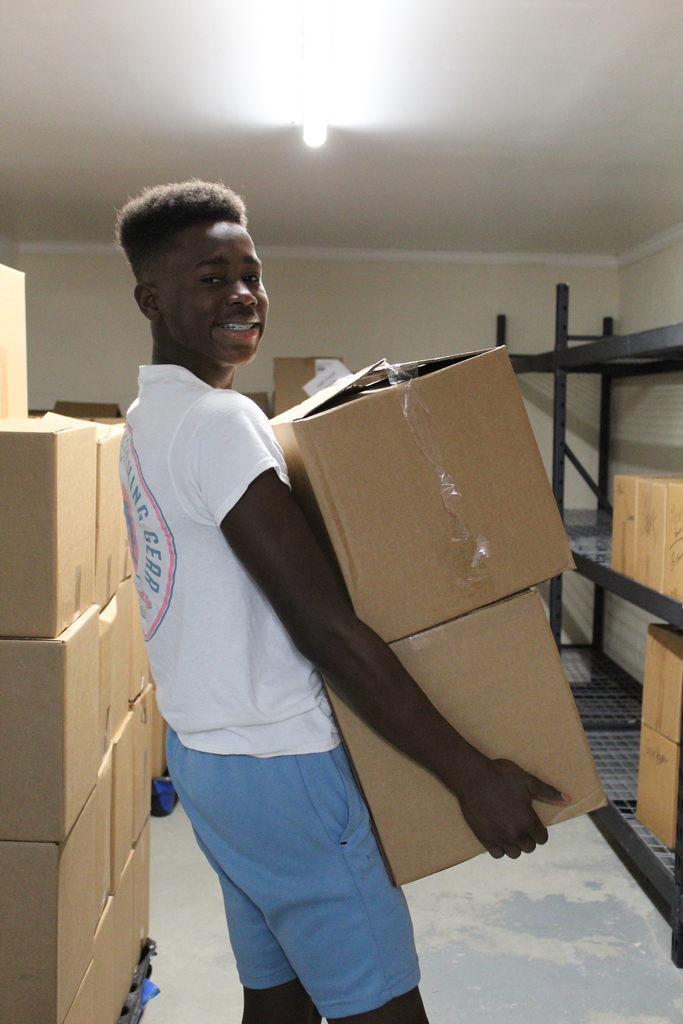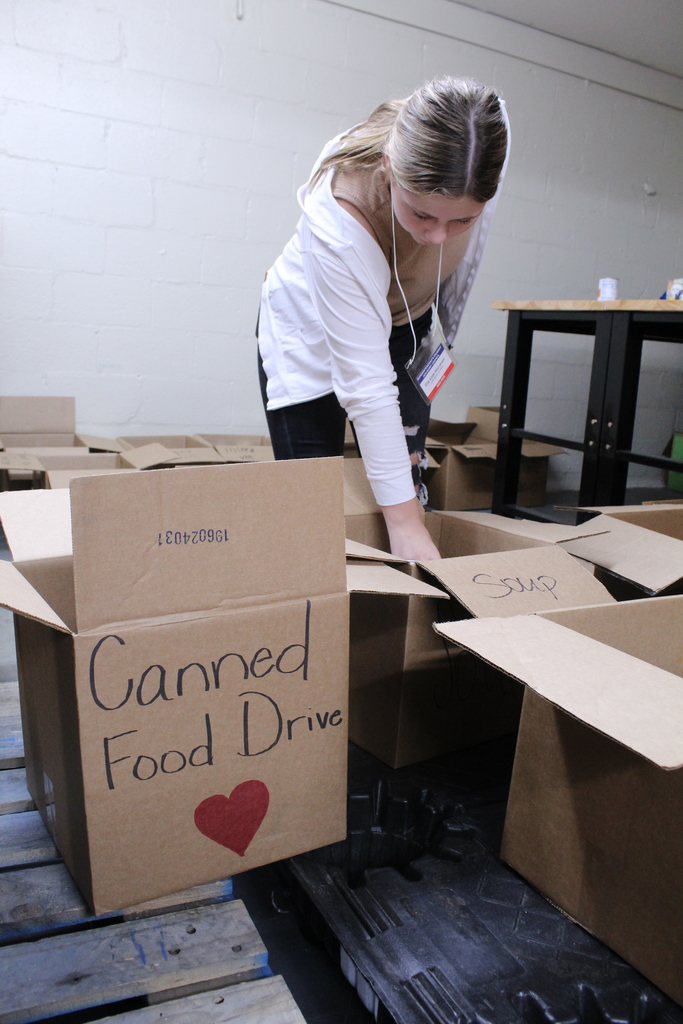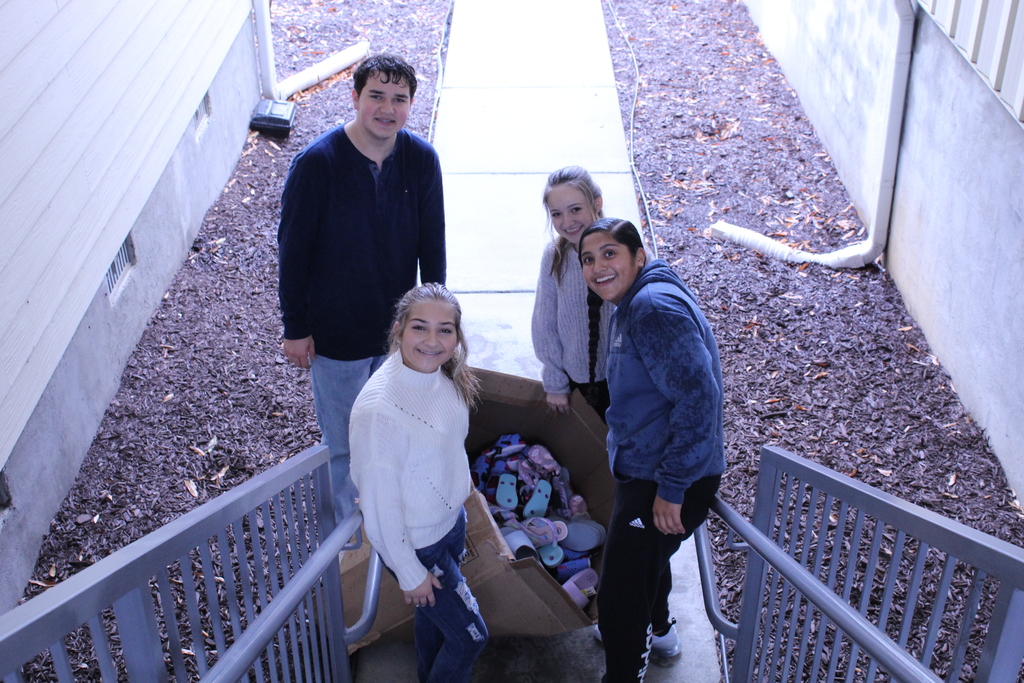 EMPLOYMENT OPPORTUNITIES: Gordon County Schools is seeking personnel for several positions for the upcoming 2023-2024 school year. Our positions offer competitive compensation, excellent benefits, and wonderful work environments with caring teams. For more information or to apply now, visit
www.gcbe.org/gcsemployment
#GoCoSchools #GETGCS #OneBIGFamily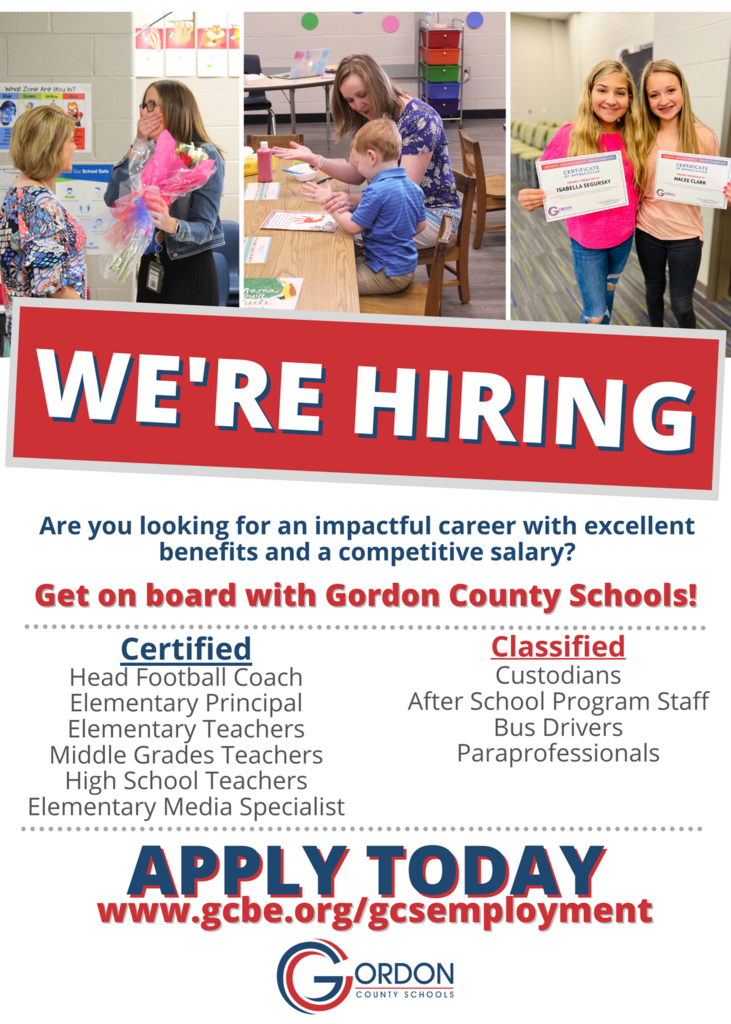 GOOD CITIZEN AWARD: Catherine Hughes, a senior at Gordon Central High School, has been chosen by her teachers and peers to receive the Good Citizen Award sponsored by the Xavier Chapter of the Daughters of the American Revolution. In addition, Hughes competed and won the local level of the optional essay scholarship contest. She will now move on to compete at the district level. The DAR Good Citizens program encourages and rewards the qualities of good citizenship among high school seniors: dependability, service, leadership, and patriotism. For more information about the award or the Daughters of the American Revolution organizations, please visit
https://xavier.georgiastatedar.org/
#GoCoSchools #GETGCS #OneBIGFamily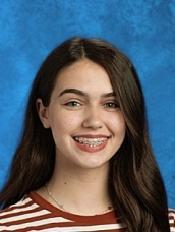 YEARS OF SERVICE RECOGNITION: Gordon County Schools Board of Education Co-Chair, Mr. Bobby Hall, was recently recognized for his years of service to Gordon County Schools (GCS) by the Georgia School Boards Association (GSBA). During the GSBA Winter Conference hosted earlier this month, Mr. Hall was presented with his 25 years of service pin. At the GCS Board of Education meeting on Monday, December 12th, Gordon County Schools Superintendent Dr. Kimberly Fraker and Gordon County Board of Education Chairman Mr. Charlie Walraven formally recognized Mr. Hall for his many years of dedicated service to the students and families of Gordon County. Congratulations Mr. Bobby Hall!! #GoCoSchools #GETGCS #OneBIGFamily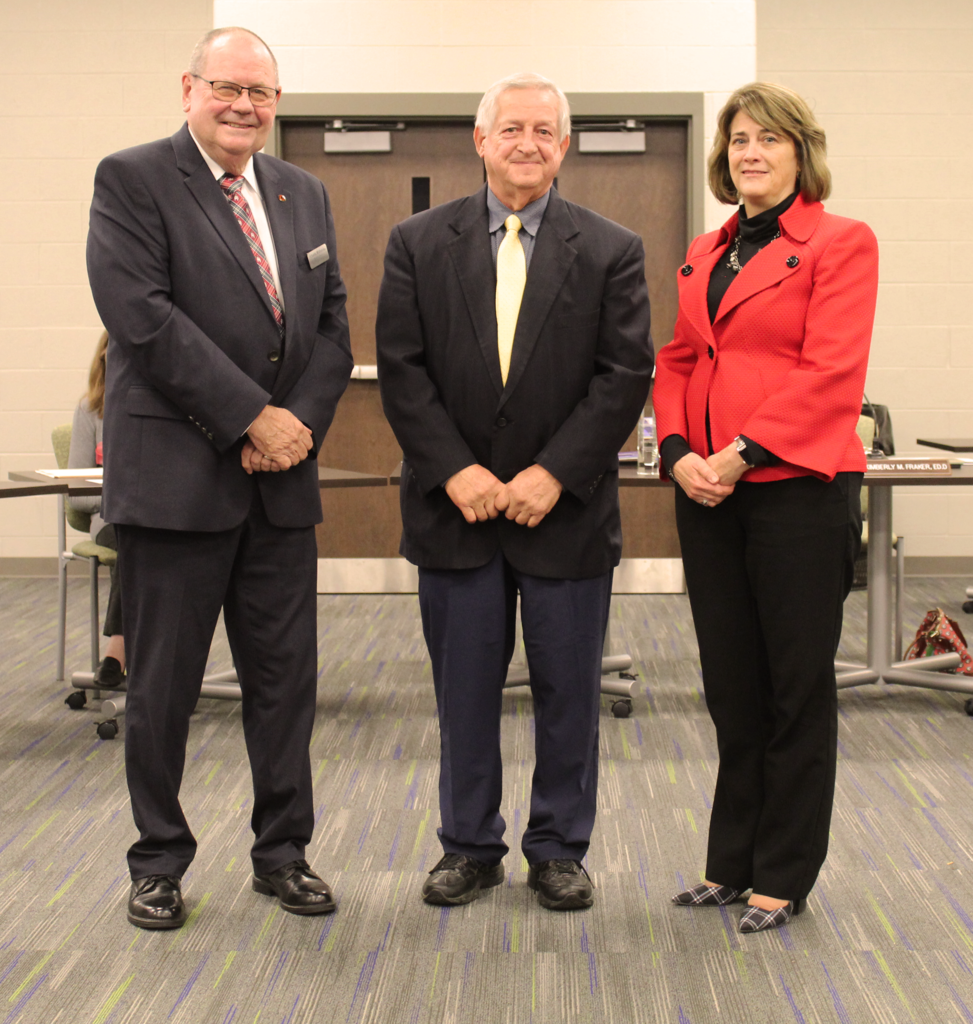 COUNSELOR OF THE YEAR – BOARD RECOGNITION: The inaugural Gordon County Schools Employee of the Year awards has been established to recognize the efforts of an individual from each Gordon County Schools department who has demonstrated exemplary support and dedication to their service, their department, the school they serve and the students/staff at their school of service. Earlier in December, we recognized the 2022-2023 Gordon County Schools Counselor of the Year. Joining the GCS Board of Education on Monday night to receive recognition for this outstanding achievement was the newly announced recipient of the award, Stacey Cohea! Congratulations Mrs. Cohea!!! #GoCoSchools #GETGCS #OneBIGFamily

CELEBRATION: Today, students from the Gordon County College and Career Academy of Design and Advanced Manufacturing competed at SkillsUSA! Jenna McCarty won 1st place in SkillsUSA Region 1 Pin Design. Tommy Roden and Kris Rooks won 2nd and 3rd place in the welding competition. Students that placed in the top 3 at today's event qualified for a spot to compete at State. Congratulations! #GoCoSchools #GETGCS #OneBIGFamily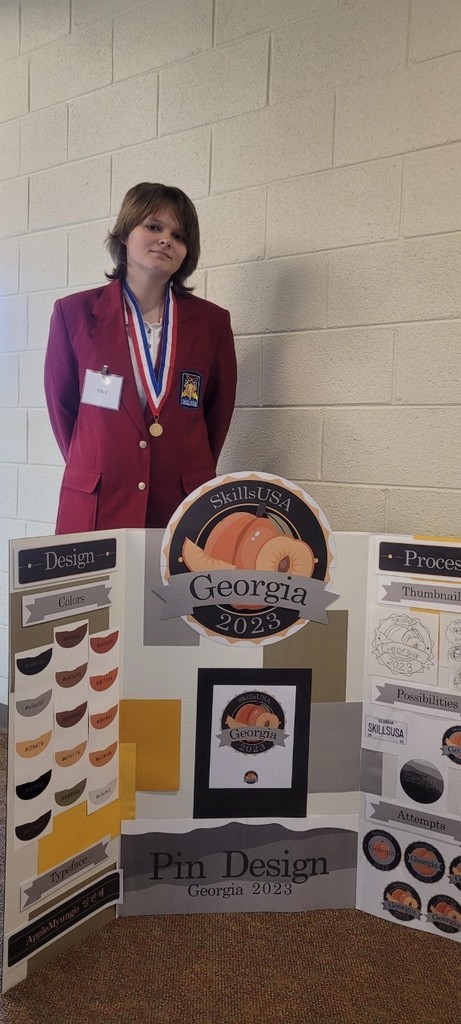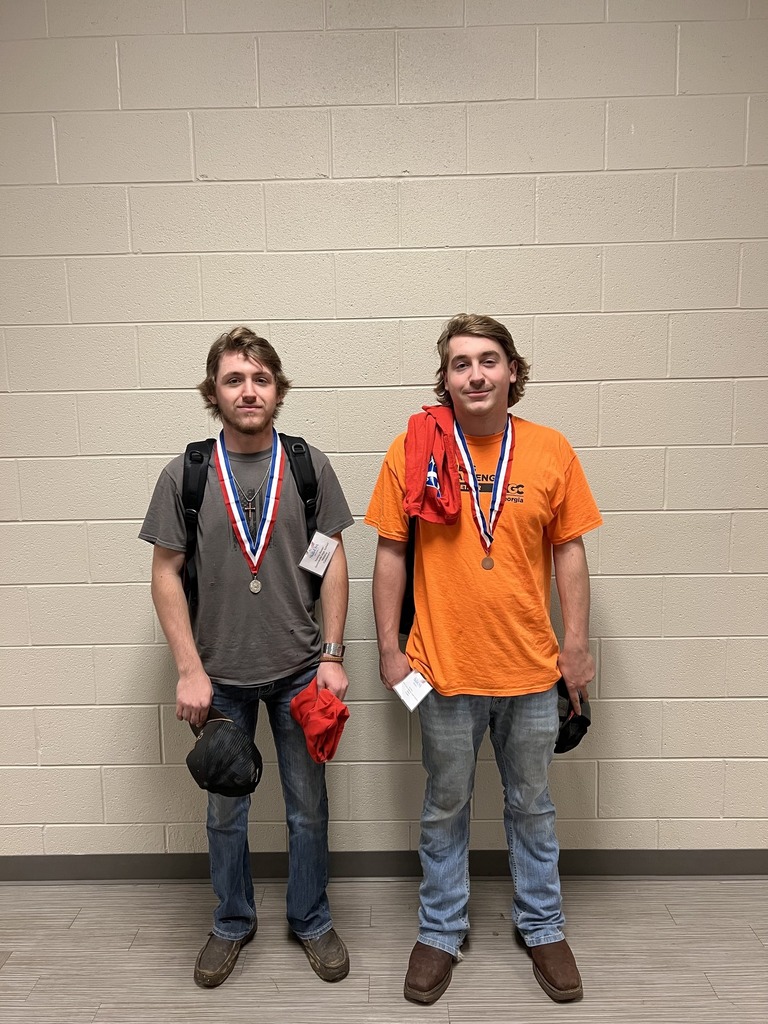 APPLE DISTINGUISHED SCHOOL: Gordon County Schools officials, school board members, Gordon Central High cheerleaders, and other guests joined the students and staff of Tolbert Elementary School today in celebration of the school's designation as an Apple Distinguished School. TES is the only public elementary school in Georgia to receive this recognition two times. Apple Distinguished Schools are centers of innovation, leadership, and educational excellence. They use Apple technology to connect students to the world, fuel creativity, deepen collaboration, and make learning personal. Tolbert Elementary continues to be recognized for their use of Apple tools and applications to create pathways for students to explore the world in ways they not otherwise experience. Congratulations Tolbert Elementary! We are so incredibly proud of you!!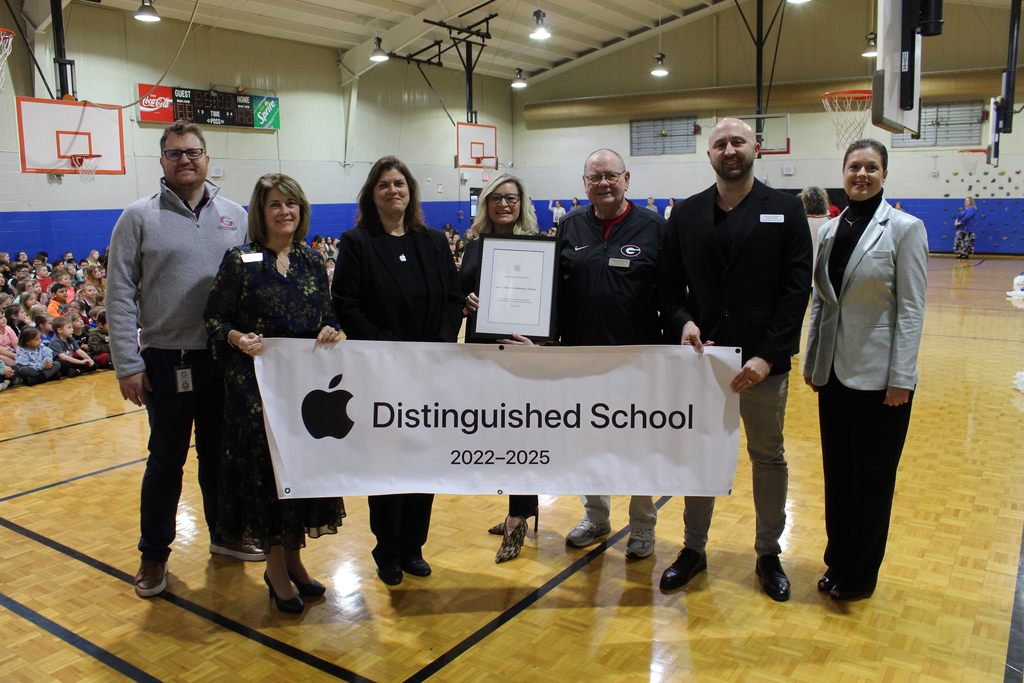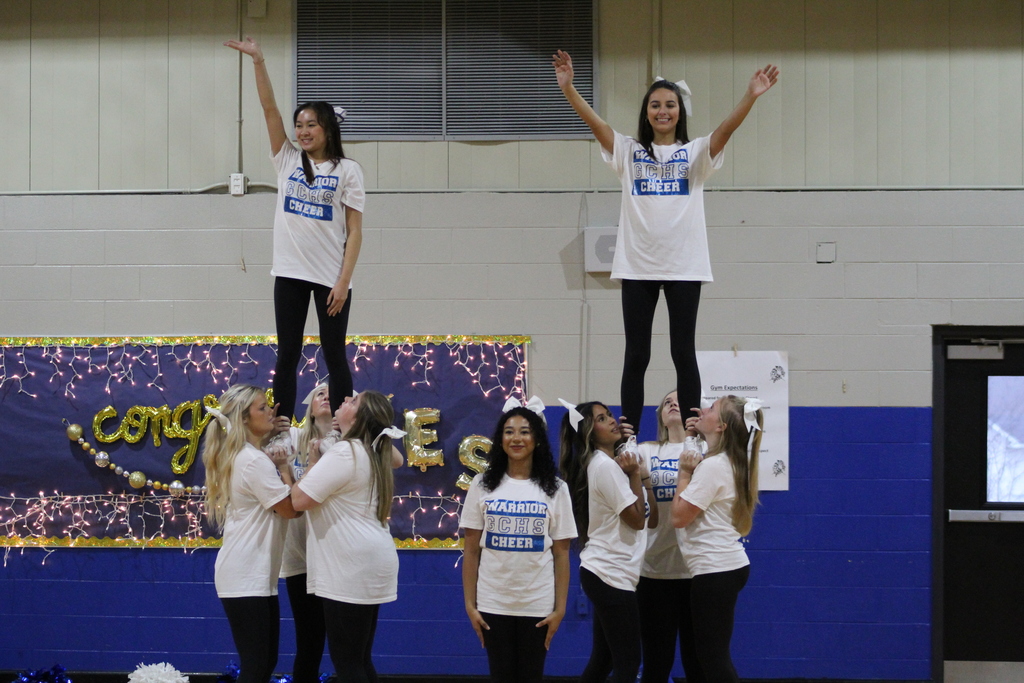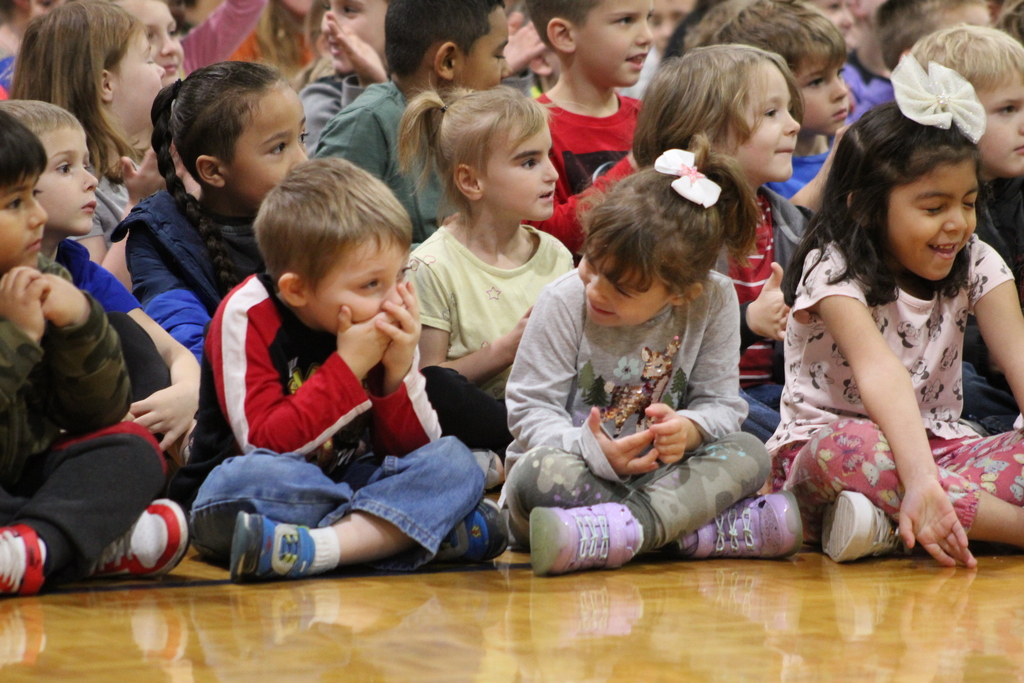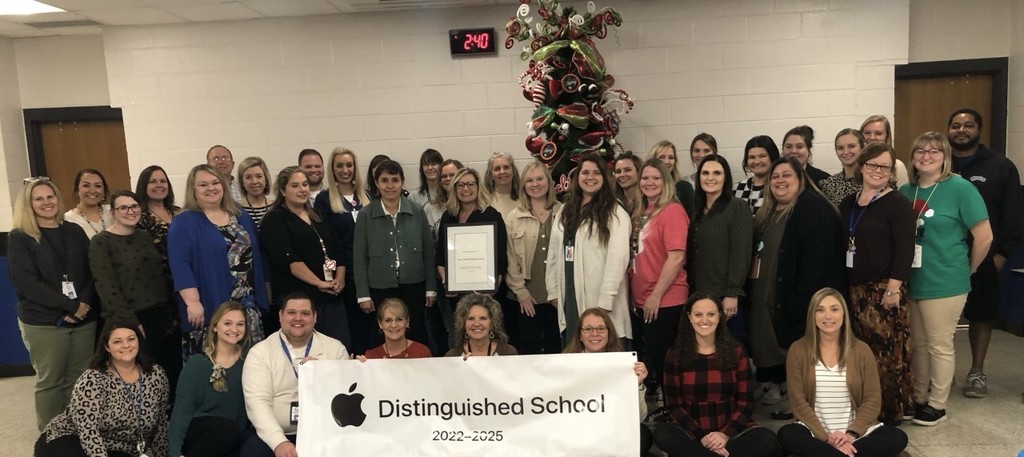 LOCAL HERO: Fairmount Elementary School student, Lane Parker, became a hero when he recently took control of an unfortunate situation. During Thanksgiving break, he was involved in a house fire. He immediately called 911, calmly told them the needed information, and helped get his younger siblings and an elderly relative out of the structure. Captain Jessie Aliberti, Fire Investigator with Bartow County Fire and Emergency Services, was so impressed with Lane and his quick response that she presented him with a certificate and brought him gift cards for ice cream donated by The Southern Creamery. Way to go Lane!! #GoCoSchools #GETGCS #OneBIGFamily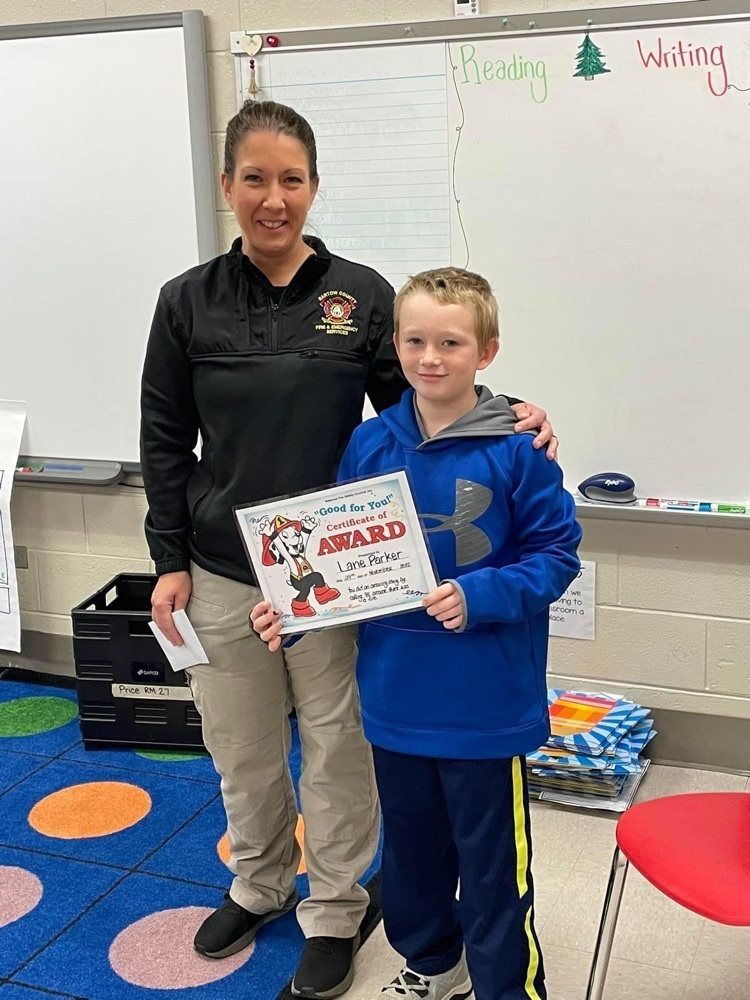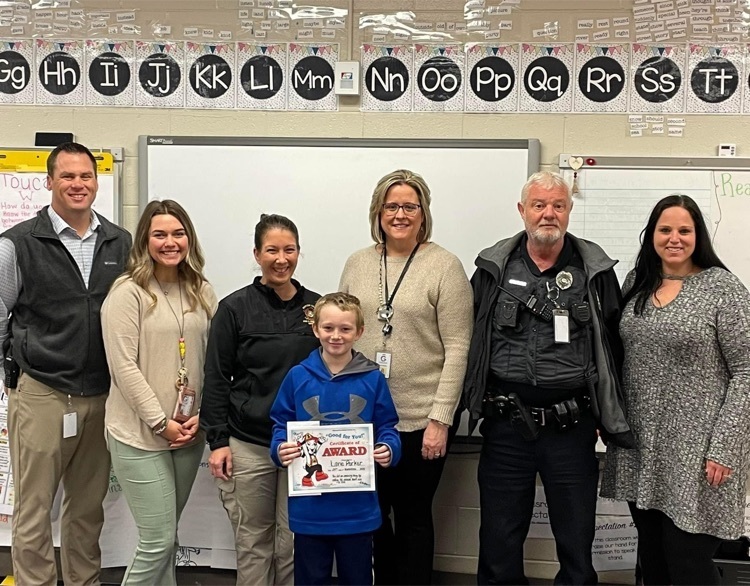 PARENT & FAMILY ENGAGEMENT TIP OF THE WEEK: Have regular emotional check-ins with your children. During challenging times, children can easily pick up on the stress and worry of adults in their lives. Disruptions to schedules and troubling news stories can leave a child feeling confused and concerned. Set aside time to check in and connect with your child every day. Talk about your day and what will happen tomorrow. Ask them simple questions: "What was the best part of your day?" "Were there any hard parts?" "How did you feel?" "Do you have anything you would like to talk about?" Listen carefully to what your child says so they know their thoughts and emotions are important to you. Visit
www.gcbe.org/pfe
to learn more about GCS Parent & Family Engagement today. #GoCoSchools #GETGCS #OneBIGFamily

Good Afternoon Gordon County Schools families, We want to make you aware of recent activities and hoaxes that have been rapidly spreading across the state today. There is a new "challenge'' that references threats of violence on high school campuses. There have not been any threats made against our schools in the GCS system. We work closely with local police departments in our school communities to monitor these types of trends to ensure our schools remain safe. Please know, that should a threat of harm be made to any school within our system, it will be taken seriously and all emergency response protocols will be put into place. This "challenge" is yet another example of a national trend that encourages participation in the spread of false or misleading information. These types of messages disrupt the learning in our schools and create fear amongst our GCS community. As a system, we remain committed to the safety and security of all our students and staff. If you become aware of any concerning messages or behavior, please report it to school administrators and local police immediately. Thank you, Gordon County Schools Communications