GRADUATION REMINDER: Who's getting excited for graduation?! We can't wait to see our seniors in their caps and gowns! When: May 27th Where: Dalton Convention Center When: Sonoraville High at 10 a.m. & Gordon Central High at 4 p.m. We will see you there! #GoCoSchools #GoCoGraduate #OneBIGFamily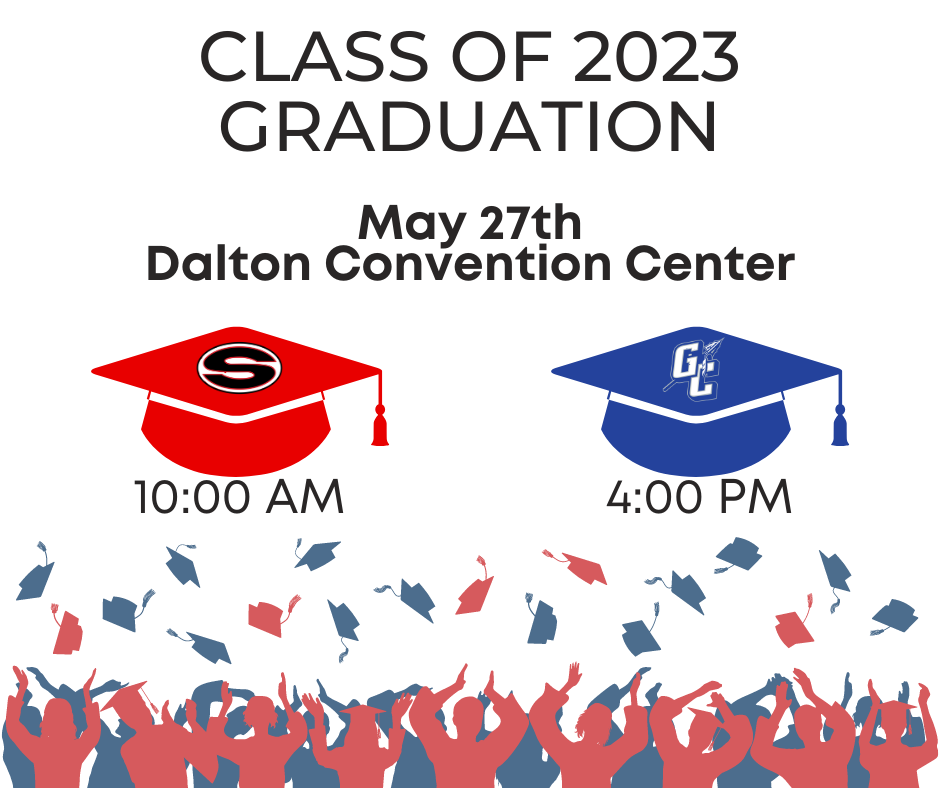 BOARD RECOGNITION: Gordon County Schools Superintendent Dr. Kimberly Fraker was recently recognized by the Gordon County Schools Board of Education for winning the GSSA President's Award. The GSSA President's Award is given each year to superintendents who display outstanding leadership in their school system and community. At the May board meeting, the GCS Board of Education acknowledged Dr. Fraker's commitment to excellence for the students, staff, and Gordon County Community – and her efforts to ensure that students are ready for the future and today's competitive job market. Read more about Dr. Fraker's award, community involvement, and educational initiatives in GCS by visiting
www.gcbe.org/news
#GoCoSchools #GETGCS #OneBIGFamily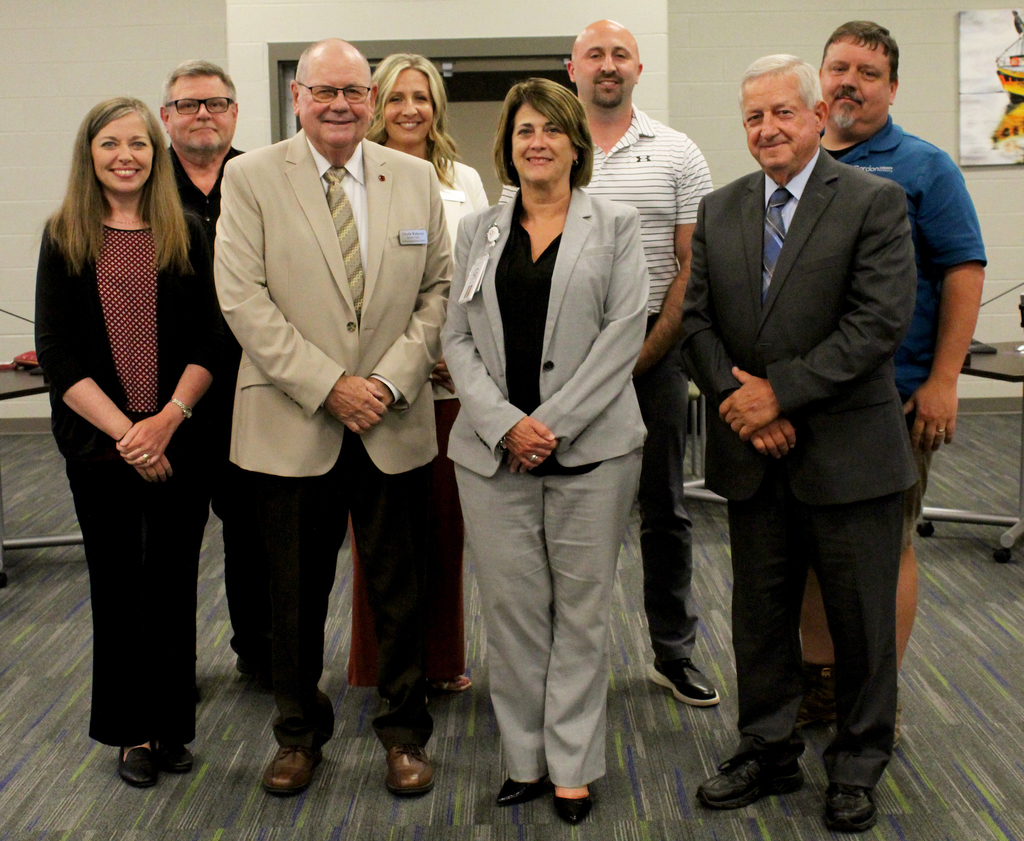 COMMUNITY PARTNER OF THE YEAR: At the first Annual Golden Gordon Awards, a Gordon County Schools community partner was honored for his many decades of service and support to Gordon County Schools and the Gordon County community. Sam Thomas, owner and general manager of WJTH radio, has been seen on the sidelines of the Gordon Central High football field since the school's inaugural season. For over thirty years, Sam has spent every Friday night at GCHS, actively captivating and reporting the events of each game. Mr. Thomas also partners with Gordon County Schools to help promote transparent communication to the community at large, allowing GCS to share updates, information, and stories that are shared daily on the local radio station. Throughout the year, you may also hear Gordon County Schools staff and Superintendent sharing stories, highlights, and upcoming events live on the radio with D.J. Larry Gibson. In recognition of his commitment to maintaining a local radio station with a positive platform focused on sharing the good news of Gordon County, his countless hours of service to Gordon County Schools, and the promotion of the community at large, we are honored to name Sam Thomas our 2022-2023 Community Partner of the Year. #GoCoSchools #GETGCS #OneBIGFamily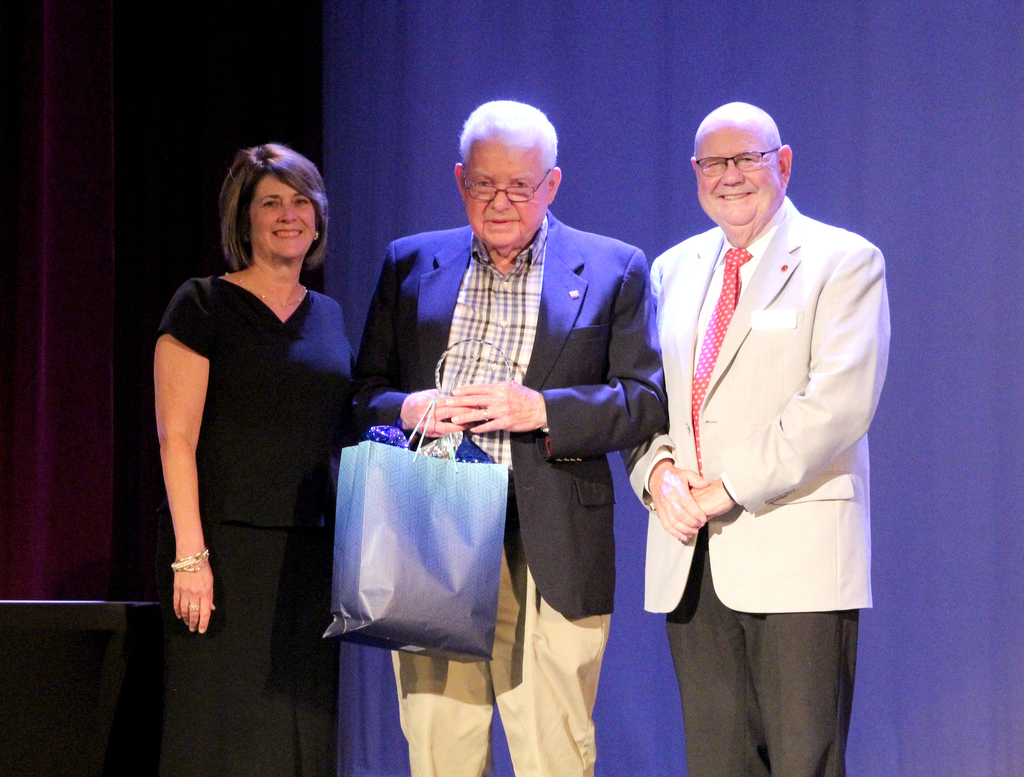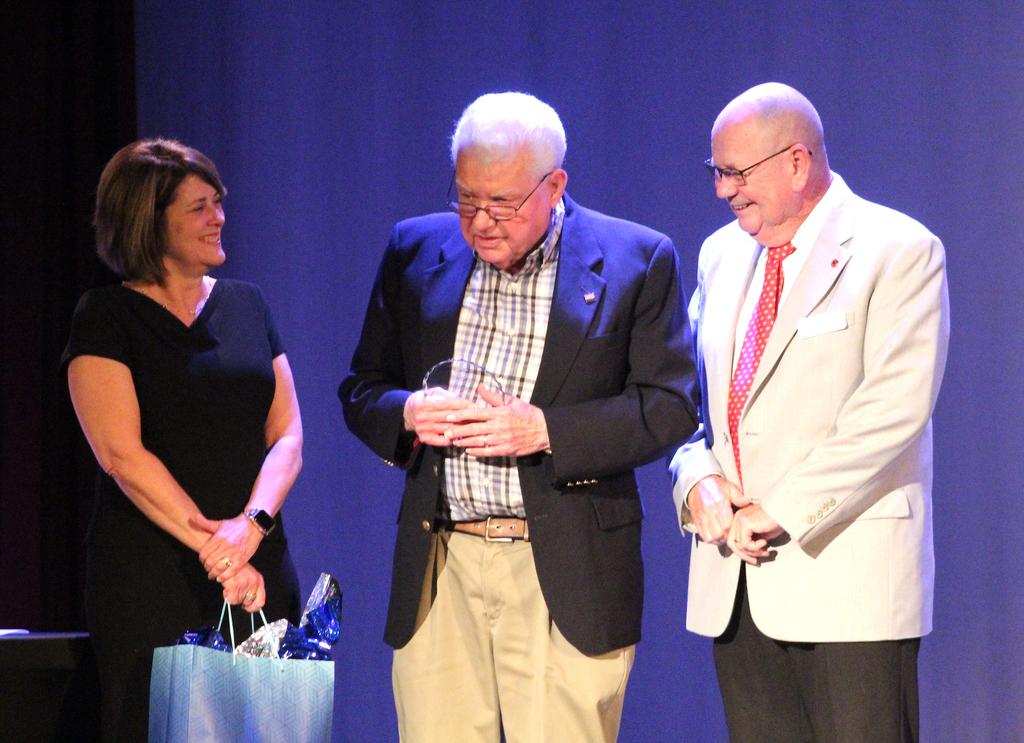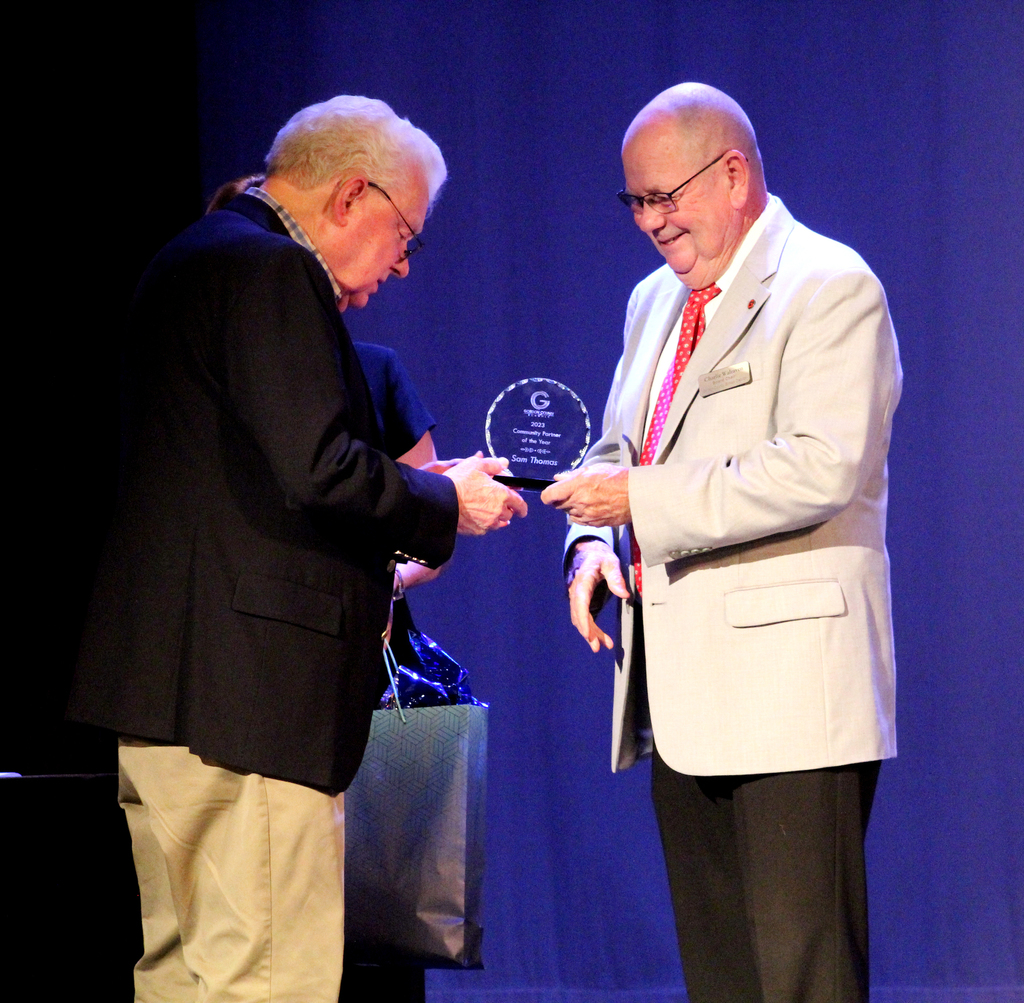 EMPOWERING TEACHERS TO EMPOWER STUDENTS: Congratulations to Matt Wiley and Jennifer Baker, educators at Ashworth Middle School, for earning their Apple Learning Coach certification. The Apple Learning Coach program is a professional learning opportunity that provides training for teachers to maximize Apple technologies and use a dynamic mix of self-paced lessons, workshop sessions, and creative projects. Collaborating with educators across the country during the workshop sessions, these teachers participated in a robust and interactive learning experience. Please join us in celebrating their dedication to enhancing the learning experience for our GCS students and teachers! #GoCoSchools #GETGCS #OneBIGFamily #AppleEDU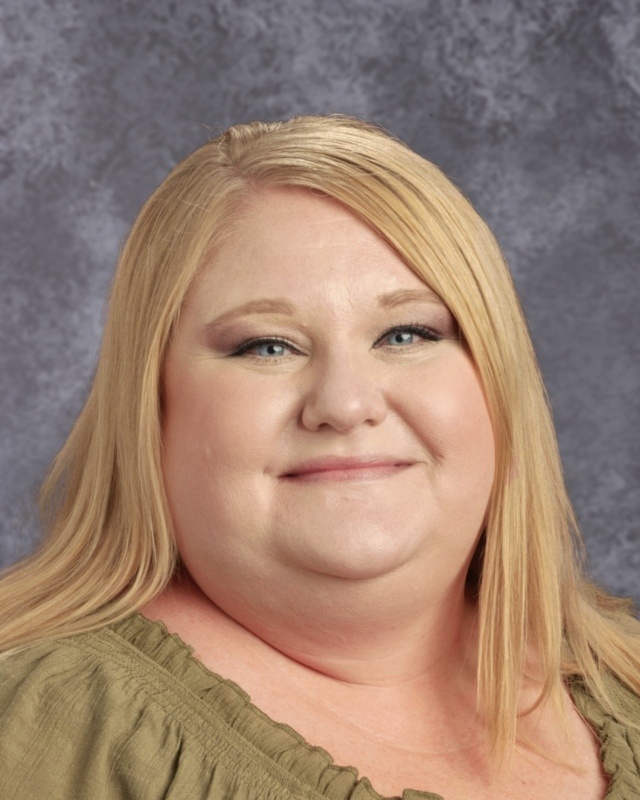 Happy #SchoolCommunicatorsDay to our Communications Coordinator, Kendra Pannell! Kendra makes sure our students, families, staff and community stay informed about GCS news. We couldn't tell the GCS story with you. Thank you for all you do!! #GoCoSchools #GETGCS #OneBIGFamily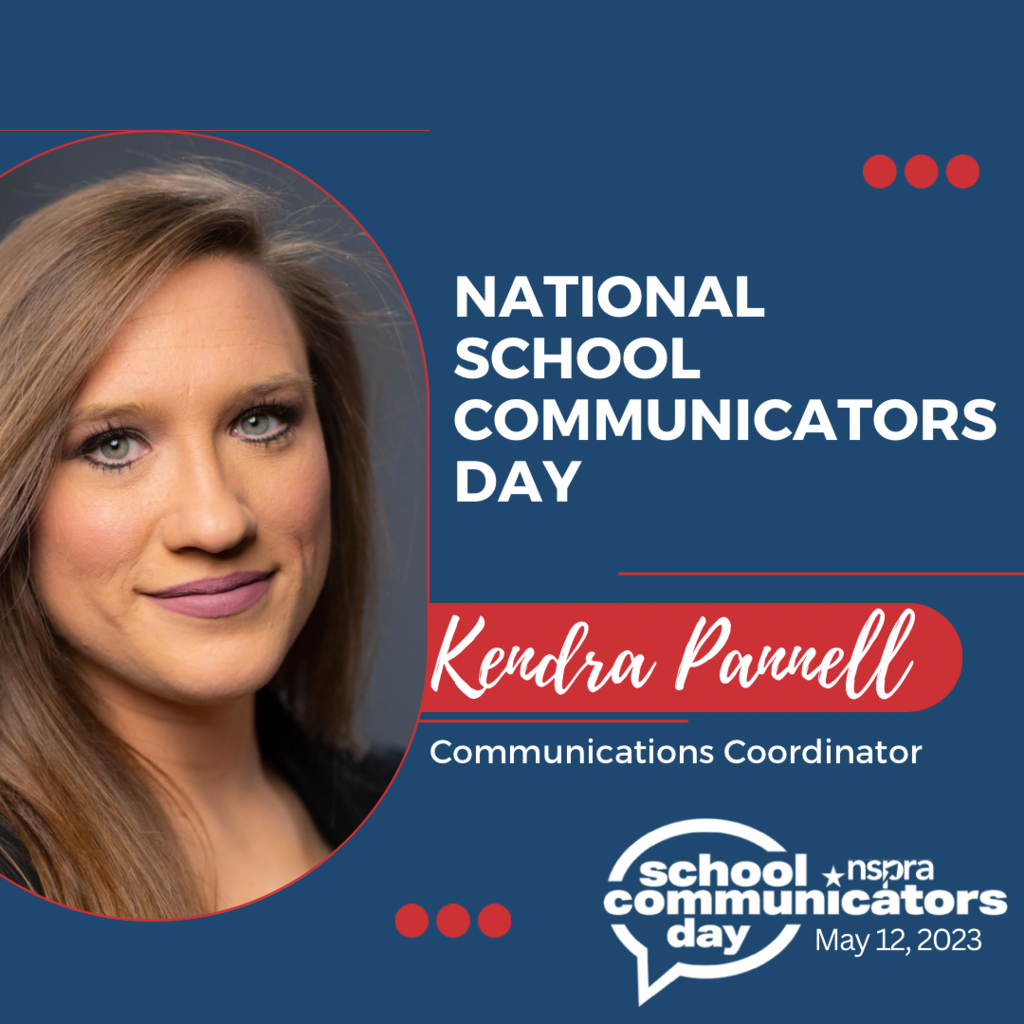 CONGRATULATIONS: Congratulations to Sonoraville High School (SHS) CNA students for completing their CNA clinical practicum. "Their dedication and professionalism have exampled maturity and personal growth. I feel honored to have been part of their journey," said Ms. Nikki Swilley, Health Occupations Instructor at SHS. Students who participated in the program were provided with the opportunity to perform their clinical rotations at AdventHealth Gordon and the Calhoun Health Care Center. "It is with much gratitude and appreciation that our program would like to thank AdventHealth Gordon and Calhoun Health Care Center for providing these students the opportunity to perform their clinical rotations within their facilities, without their support this opportunity would not have been possible," shared Ms. Swilley. Congratulations!! #GoCoSchools #GETGCS #OneBIGFamily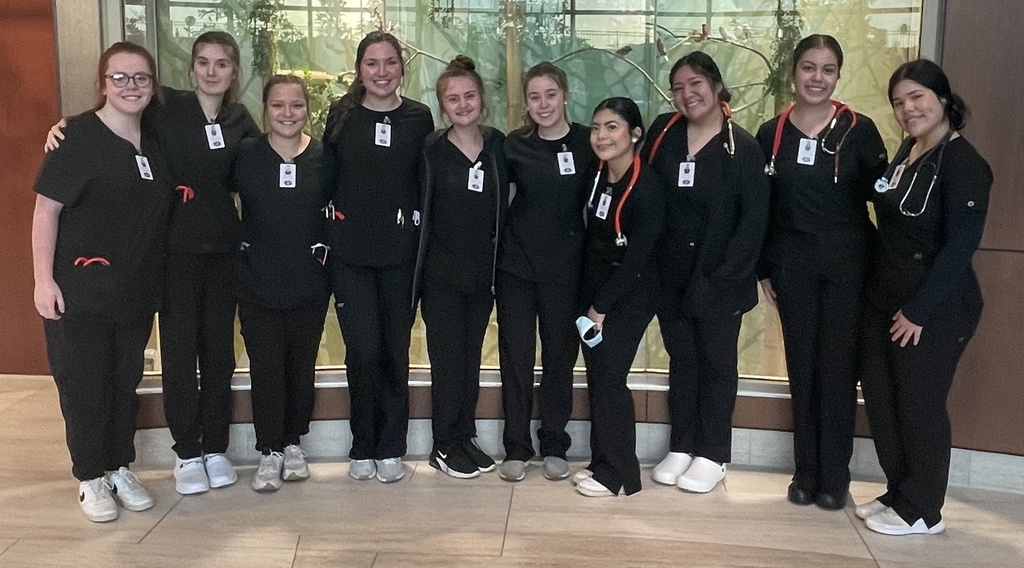 ADMINISTRATOR OF THE YEAR – BOARD RECOGNITION: Gordon County Schools Administrator of the Year, Jesse Martin was recently recognized at the Board of Education meeting held earlier this May. Jesse has spent his entire career in education with Gordon County Schools. He spent 14 years at Sonoraville High School as a math teacher, 1 year at Red Bud Middle School serving as an administrator and is currently serving as an administrator back at Sonoraville High for the third year. Nominated by administrators across Gordon County Schools, Martin was recognized for his commitment to leadership and service, not only to the students at Sonoraville High, but across the Gordon County Schools community as well. One nomination stated in part, "He is always willing to answer questions and help wherever he has the opportunity to serve. I am thankful for his guidance, communication, and commitment to building a positive culture not only at Sonoraville High but at all the SHS feeder schools as well. His constant communication and thoughtful leadership helps me to better serve the students, staff and families at the school I serve." Congratulations Mr. Martin! #GoCoSchools #GETGCS #OneBIGFamily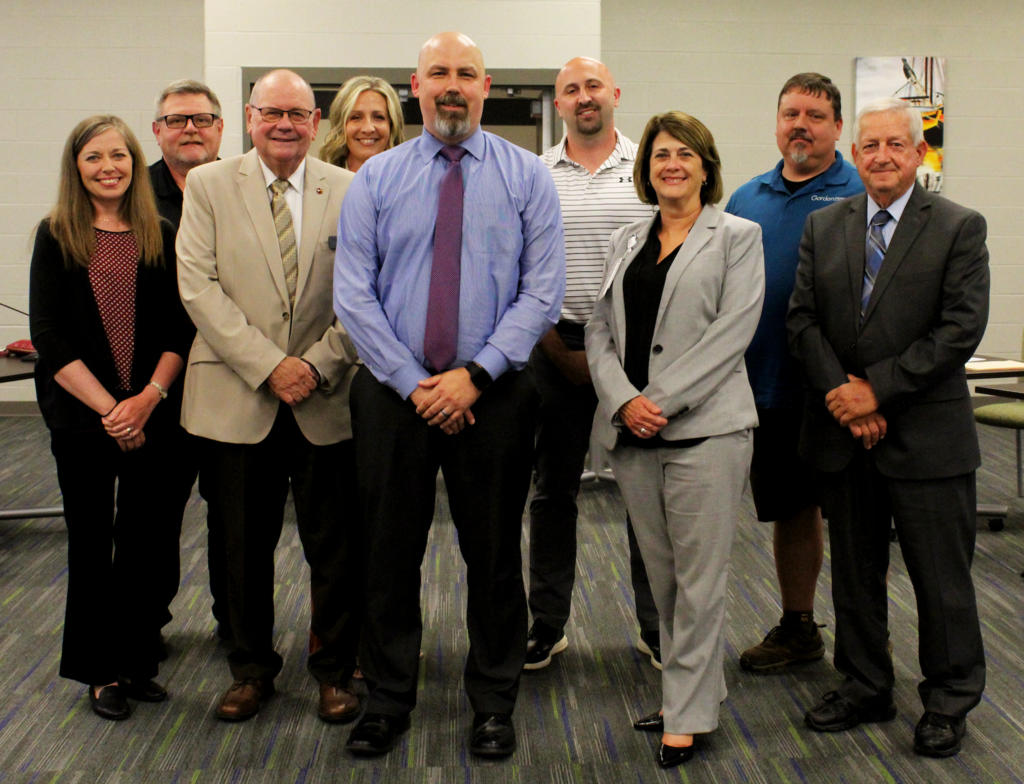 SUMMER CAMPS: New summer camps are being added every day! It's going to be an exciting summer for all of our campers! More details and registration information can be found by visiting
www.gcbe.org/bulletinboard
#GoCoSchools #GETGCS #OneBIGFamily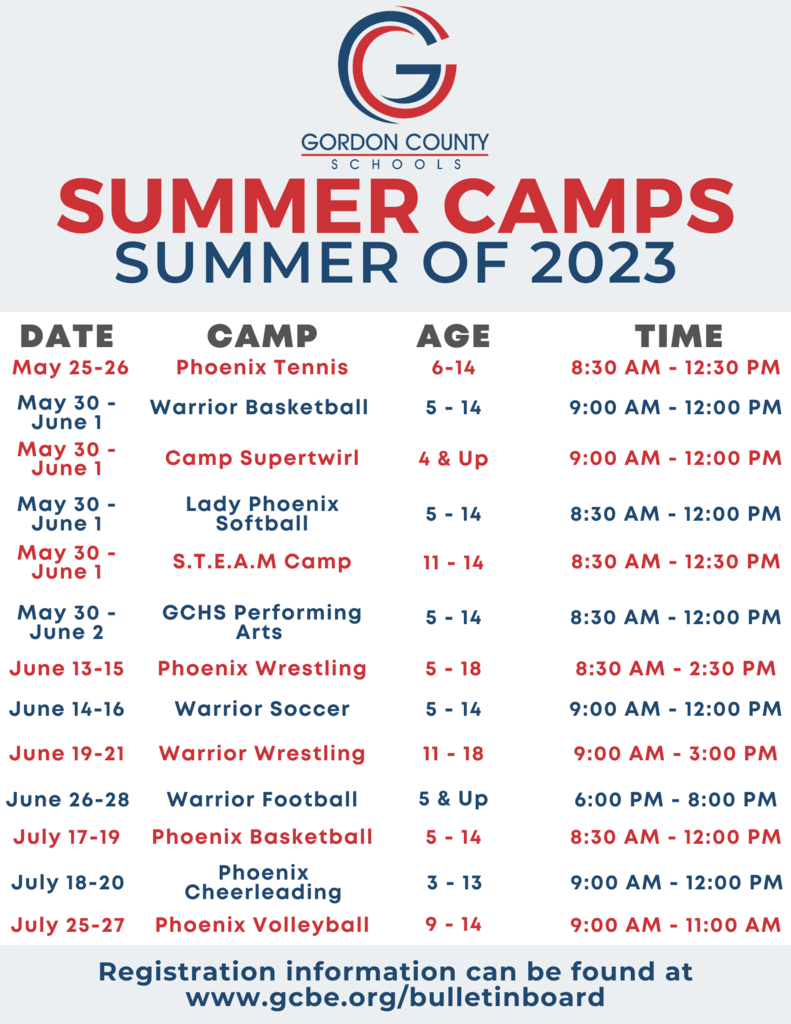 STATE CHAMP RECOGNIZED BY GCS BOARD: Gordon County Schools Board of Education recognized Lily Waters at the May board meeting for her recent state championship title. Organized by the Georgia Language Arts Supervisors (GLAS) and the Georgia RESA Network with support from the Georgia Department of Education, each year, Gordon County Schools participates in the Georgia Young Authors competition. GCS judges select both school and district winners who then advance to compete in the region contest. If a writer wins at the regional level, they then move on to compete in the state competition. This year, Lily Waters, a student at Fairmount Elementary qualified for the state contest. At the end of April, the winners of the state competition were announced and Lily secured a first place win at the second grade overall state champion with her story, "Pety the Good Dog." Way to go Lily! #GoCoSchools #GETGCS #OneBIGFamily

NATION SCHOOL NURSE DAY: Happy National School Nurse Day to our school nurses. Thank you for your dedication to keeping our students healthy, safe and ready to learn! #GoCoSchools #GETGCS #OneBIGFamily #SND2023 #SchoolNursesRock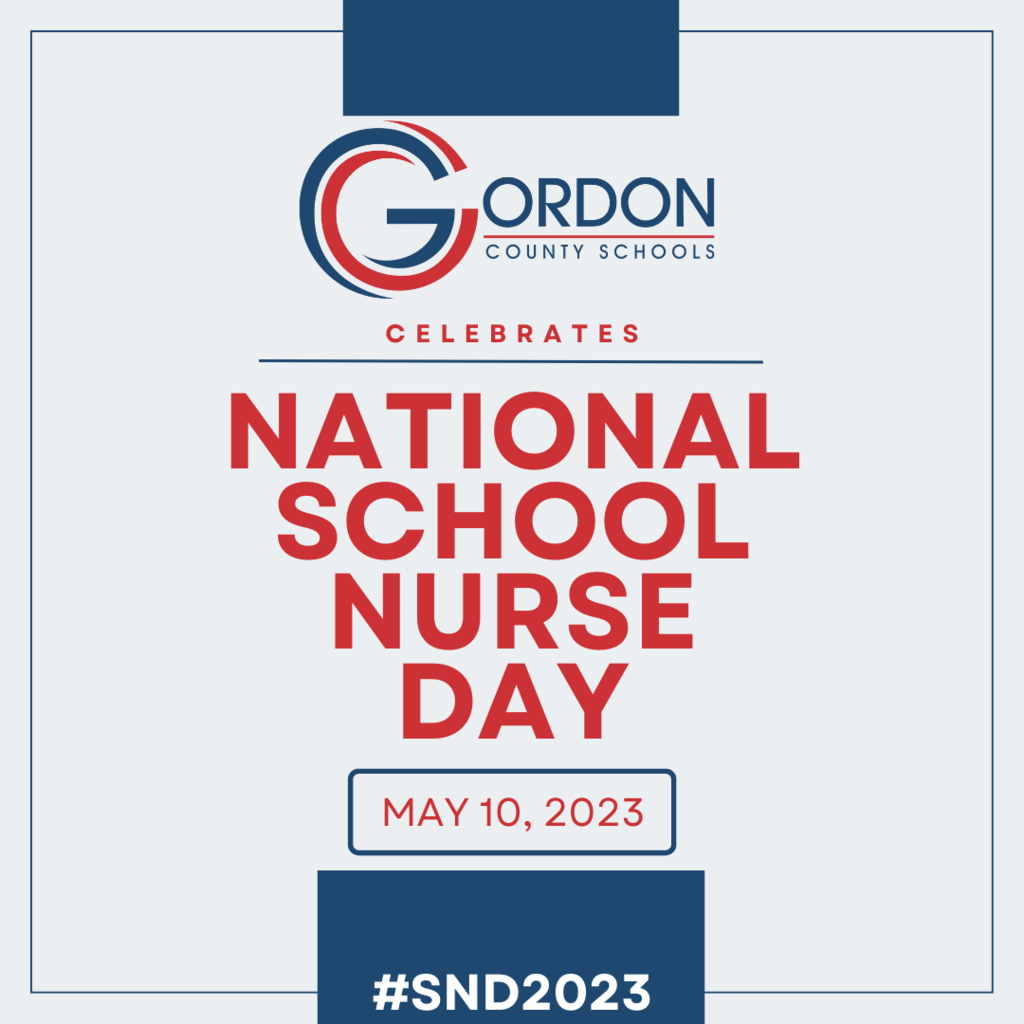 COACH OF THE YEAR – BOARD RECOGNITION: Gordon County Schools Coach of the Year, John Rainwater was recently recognized at the Board of Education meeting held earlier in May. Rainwater was recognized for his dedication to his students, coaching staff, school, and community. One nomination stated in part, "Over the years, I have seen the passion Coach Rainwater not only has for track and field but also for all of his athletes and coaches. It is truly a family atmosphere. The kids know that they are going to have to push themselves and work hard, but they also know that if they need anything at all (no matter how big or small) that Coach Rainwater will do whatever he can to help." Another nomination also stated, "With Coach Rainwater, kids not only learn how to be better athletes, but they also learn how to persevere through hard times, strive and achieve goals, leadership, and how to work as a team." Congratulations Coach Rainwater!!! #GoCoSchools #GETGCS #OneBIGFamily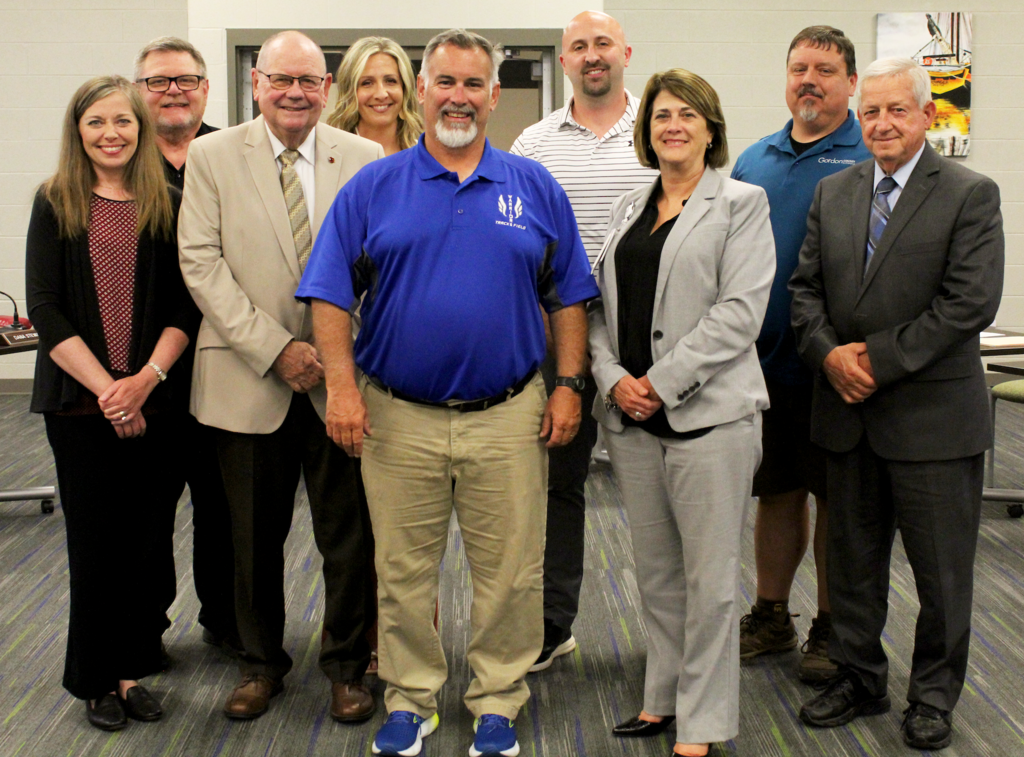 TEACHER APPRECIATION WEEK: It's Teacher Appreciation Week! This week we celebrate our remarkable teachers and their dedication to educating, inspiring, and encouraging their students each and every day. Join us in the #GordonGivesThanks initiative by submitting an entry to the link below to recognize a GCS teacher who has made a positive difference in your life or the life of your student. All messages will be shared with the teachers! You can also use #GordonGivesThanks to give your GCS teacher a shoutout on social media! Make a submission today at:
www.gcbe.org/gordongivesthanks
#GoCoSchools #GETGCS #OneBIGFamily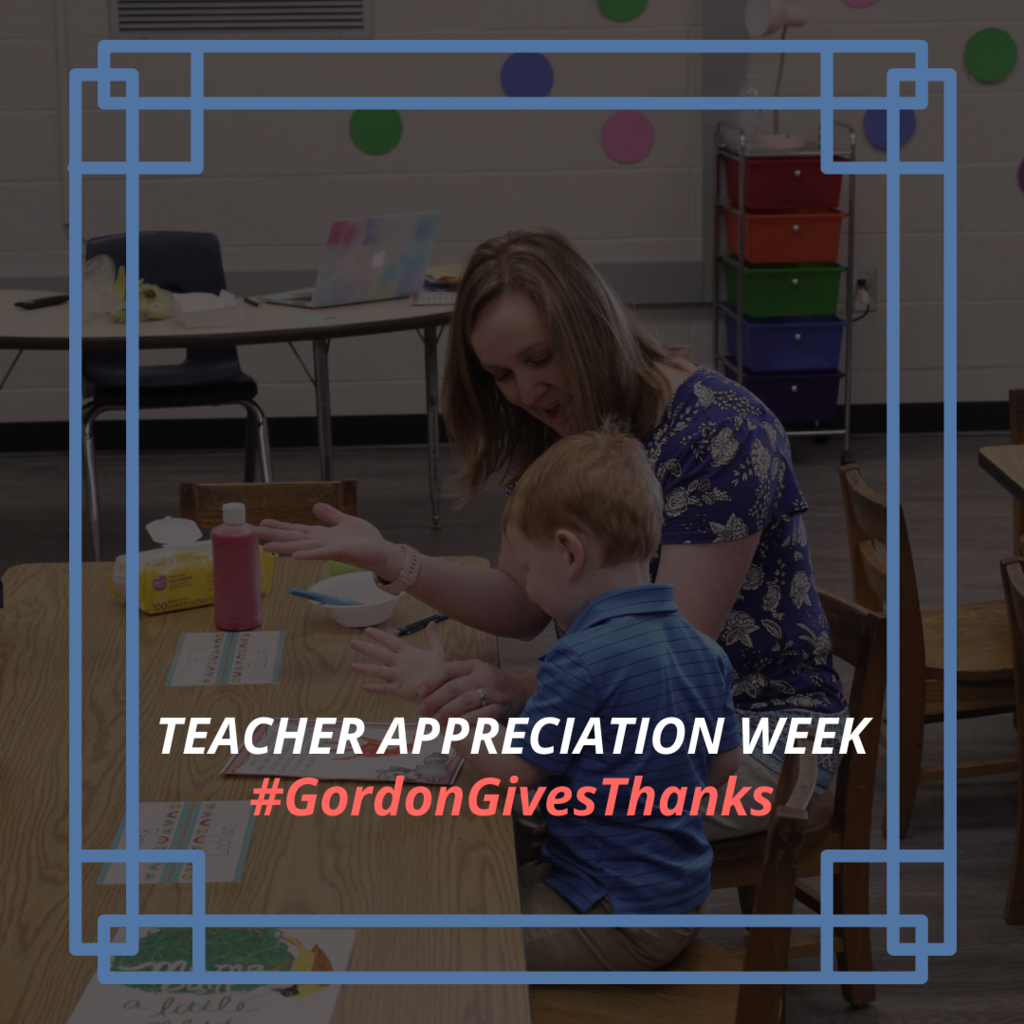 TEXTBOOK ADOPTION: Gordon County Schools is currently seeking parental input for the adoption of high school textbooks for Advanced Placement World History. On the Gordon County Schools website,
www.gcbe.org/textbookadoption
, there is a link to an overview of the textbook the AP World History teachers have chosen for this adoption, following the Instructional Materials Review and Adoption Process. Should you wish to review the textbook in its entirety, please contact Dr. Amy Parker at
ajparker@gcbe.org
or 706-629-7366 ext 8143 for more information or to make an appointment to view the material. The window for providing input will expire on May 15, 2023.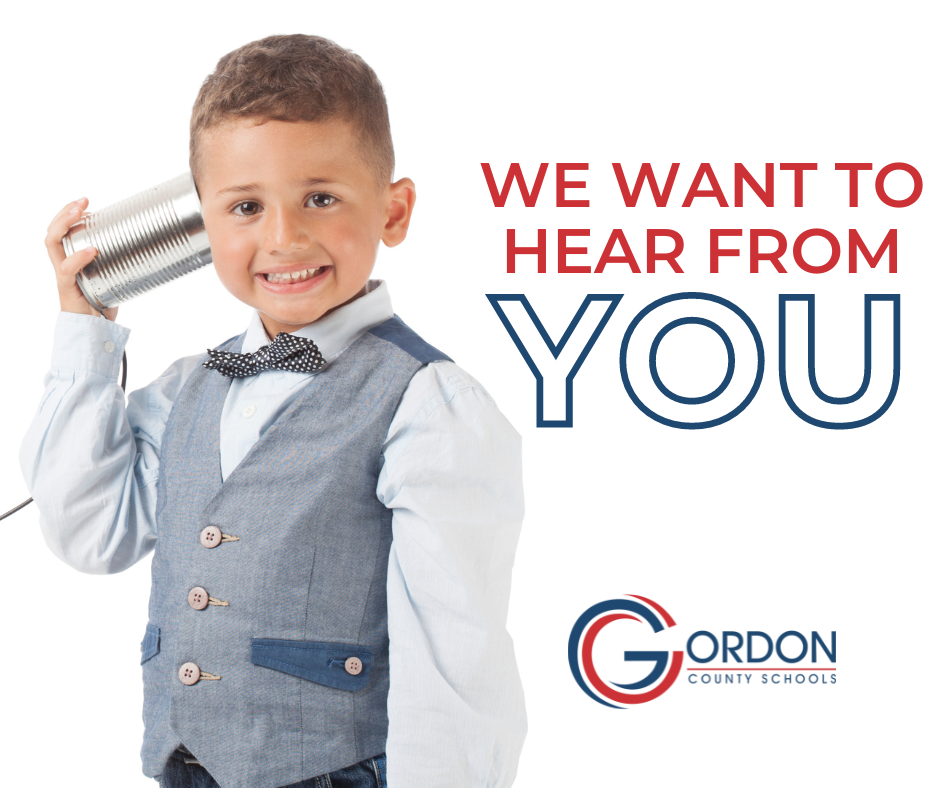 CHILD FIND REQUIREMENT NOTICE: All children ages 0-21 are entitled to a free education, and that includes children with physical, mental or emotional problems. Some of these children are not identified. Please help us locate and identify them. For more information, please call the Gordon County Board of Education, Special Education Office at 706-629-4474 or email Alecia Segursky, Director Exceptional Student Services at
asegursky@gcbe.org
if you know of a child with a disability that has not yet been identified.

ACCG YOUTH LEADERSHIP AWARD: The Association County Commissioners of Georgia (ACCG) recently awarded Sonoraville High School (SHS) junior, Hannah Jones, with the 2023 Youth Leadership Award. ACCG recognizes Georgia's up-and-coming leaders who demonstrate a strong passion for leadership in their school and community through its annual recognition program. Tuesday evening, Hannah was recognized for the honor at the Gordon County Board of Commissioners meeting. Hannah is currently completing a Youth Apprenticeship with the Gordon County Government through the SHS work-based learning program. Gordon County Administrator Jim Ledbetter and Work-Based Learning/YAP Coordinator, Dr. Andrea Walraven, submitted Hannah's nomination for the prestigious award. "Hannah is an exceptional student, leader, and person, and I am confident she will make an impact wherever she goes," shared Dr. Walraven. After graduating from high school, Ms. Jones hopes to attend the University of Georgia and major in civil engineering. Congratulations, Hannah! #GoCoSchools #GETGCS #OneBIGFamily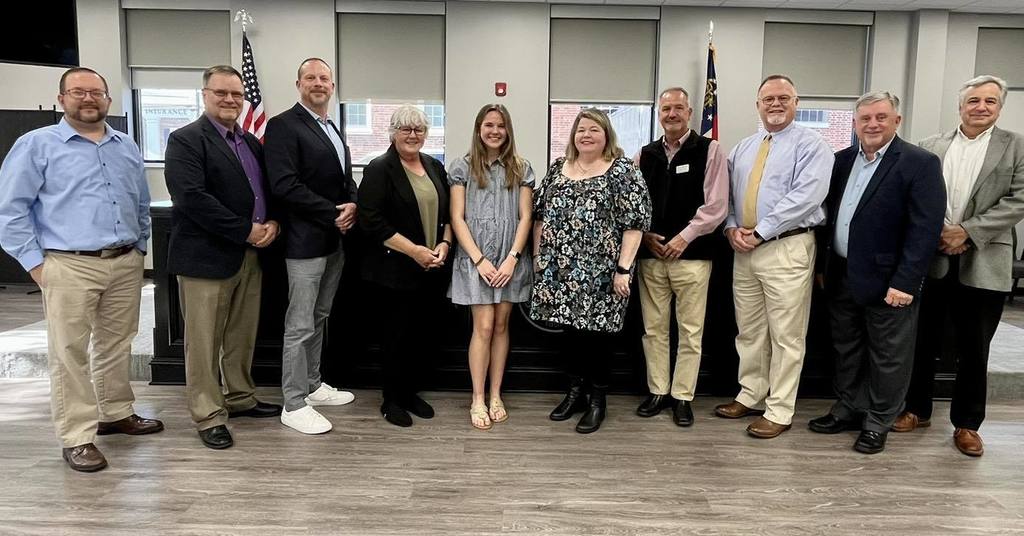 IF NOT NOW, WHEN?: During session 3 of the 2023 State FFA Convention, Gordon County Schools alumni Bethany Champion gave her Retiring Address after spending the last year serving as the North Region State Vice President. Here is an excerpt from her speech entitled "If Not Now, When?": "If you want to be better; if you're in a rut or need to find your purpose and peace; if you want to be present and not miss the moments that you have; go for it now. Because if you don't do it now, then when?" -Bethany Champion At the convention, Bethany also had the opportunity to publicly recognize those who have supported her on her journey. There to receive the honor from Bethany was agriculture educators, Ms. Rebecca Macedo, Mr. Joshua Boydston, Mr. James Stodghill and Superintendent Dr. Kimberly Fraker. #GoCoSchools #GETGCS #OneBIGFamily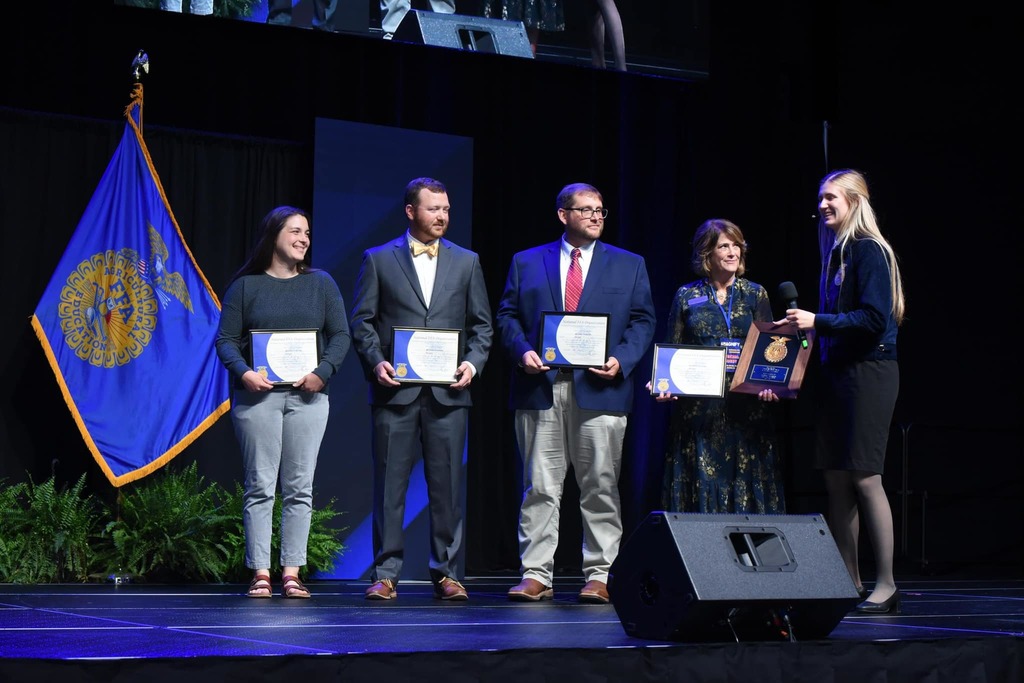 ADOBE CERTIFIED: Six graphic design students at the Gordon County College and Career Academy of Design and Advanced Manufacturing recently passed their official Adobe Certification tests for Adobe Illustrator. At the career academy, Shelia Johnson teaches Graphic Design and certification courses where students can work toward earning Adobe certifications that will allow them the opportunity to go straight into the workforce or help them to stand out on their college resumes. The Adobe Certified Professional certification is an industry-recognized credential that demonstrates mastery of the Adobe Creative Cloud software and foundational knowledge for digital media careers. Congratulations to the following students on earning such an outstanding achievement: •Nathan Hicks, Gordon Central High School •Lacey McEntire, Gordon Central High School •Alexandria Rampley, Gordon Central High School •Brooklyn Clark, Sonoraville High School •Santiago Canchola, Sonoraville High School •Cayden Herrington, Sonoraville High School #GoCoSchools #GETGCS #OneBIGFamily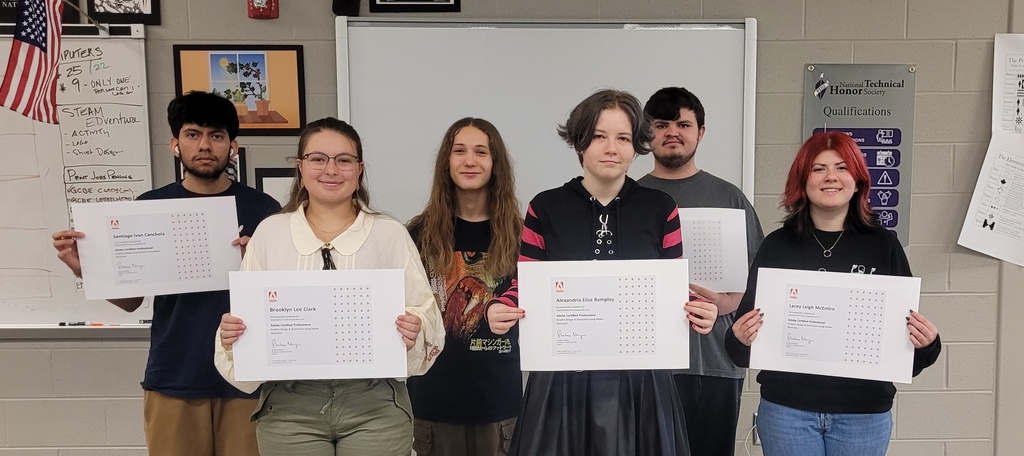 MATH FAIR: Last week, students at Ashworth Middle School participated in the 2023 Math Fair! AMS hosted the friendly competition to help prepare students for the Georgia Milestones Testing. Teachers supplied questions to each student based on grade-level standards. Students selected a question from each unit to complete and once they arrived at the correct answer, had the opportunity to turn in a student raffle ticket for their grade-level drawing. Students also participated in 12 different outdoor games as part of the friendly competition. At the completion of the event, 15 students were selected as winners of a prize donated by local community partners. Thank you to Fox Rentals, Shane Rice Construction, Sam Lusk Realty, North Georgia National Bank, and LaGenna's Rolling Cantina for sponsoring this event! #GoCoSchools #GETGCS #OneBIGFamily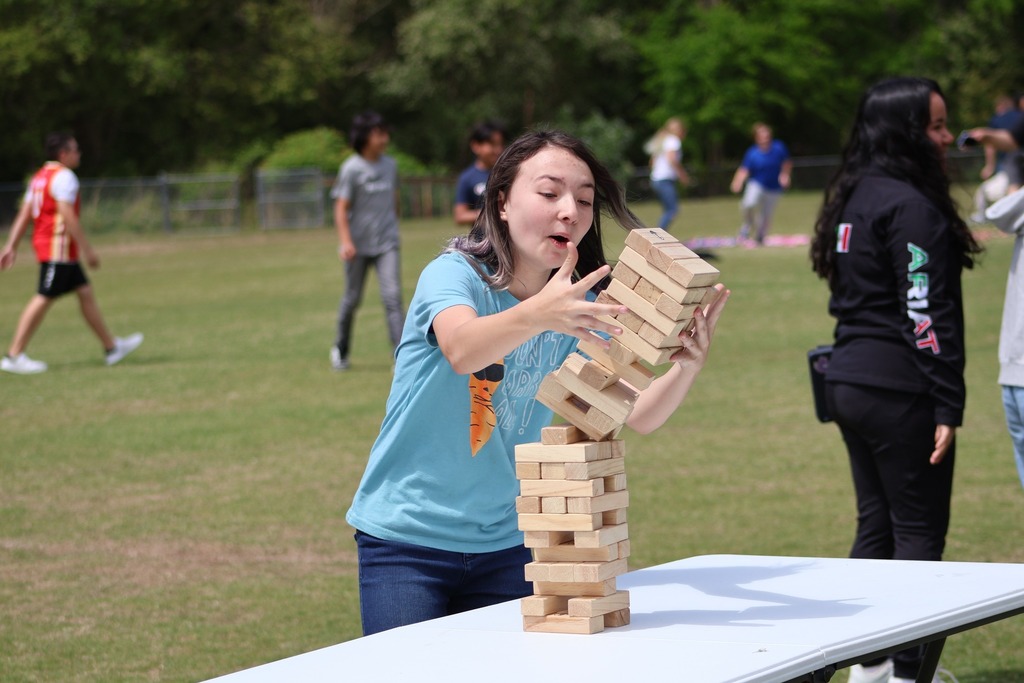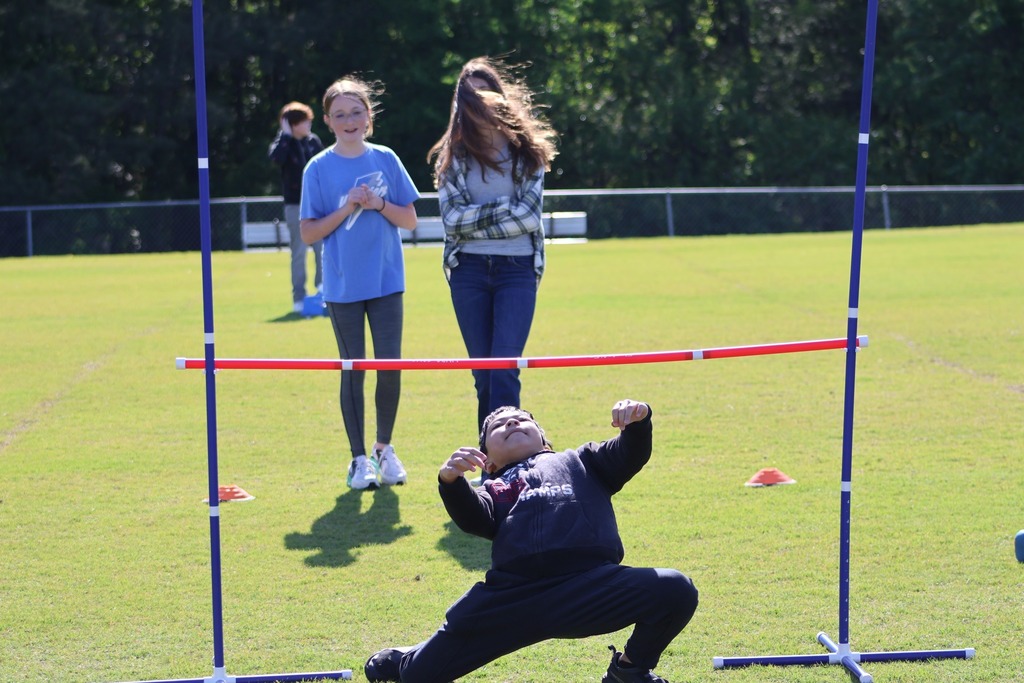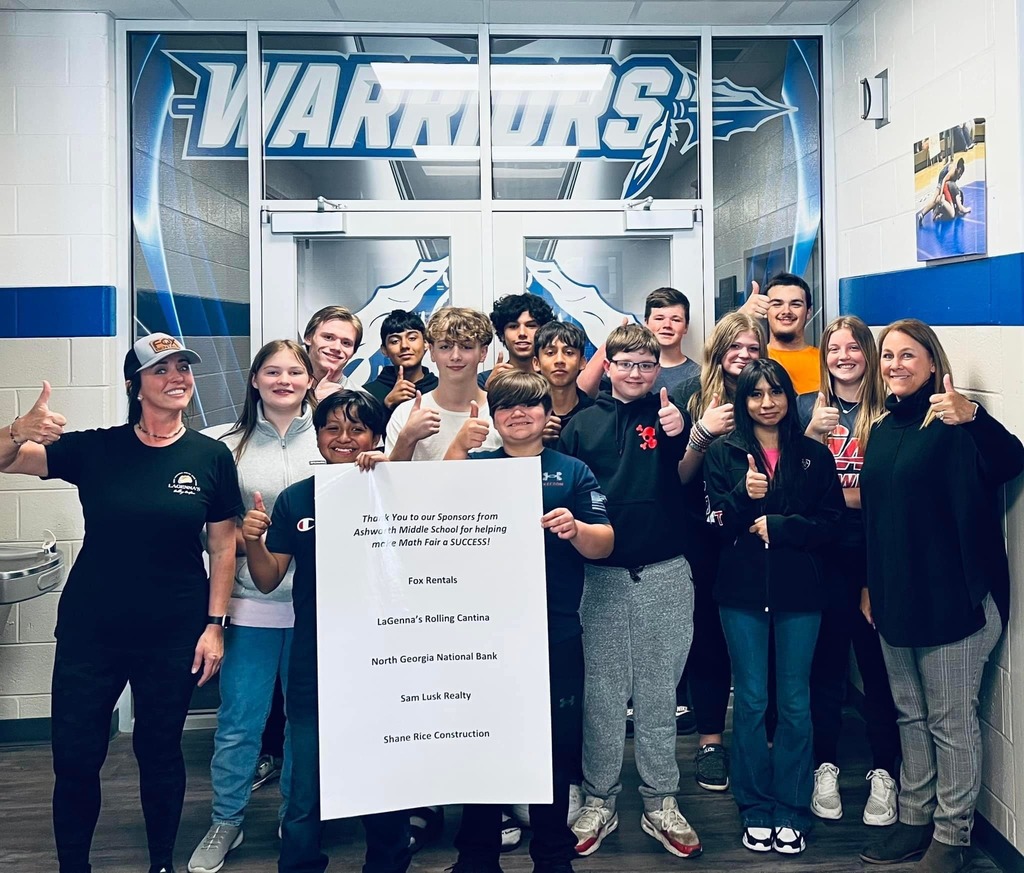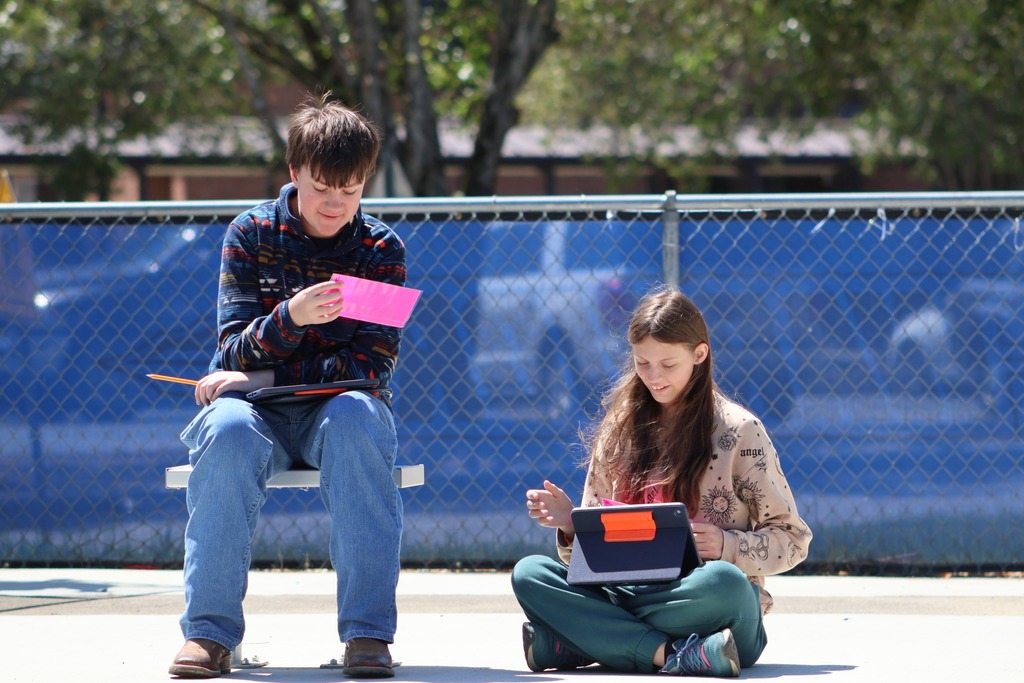 FFA STATE CHAMP: Makena Blalock, a student at Sonoraville High School, brought home a first place State Championship title from the Georgia State FFA Convention in the Social Science Division for her research on Consumer Sensory Preferences of USDA Organic vs. Industry Standard Eggs. Makena now has the opportunity to compete at the National FFA Convention in November! #GoCoSchools #GETGCS #OneBIGFamily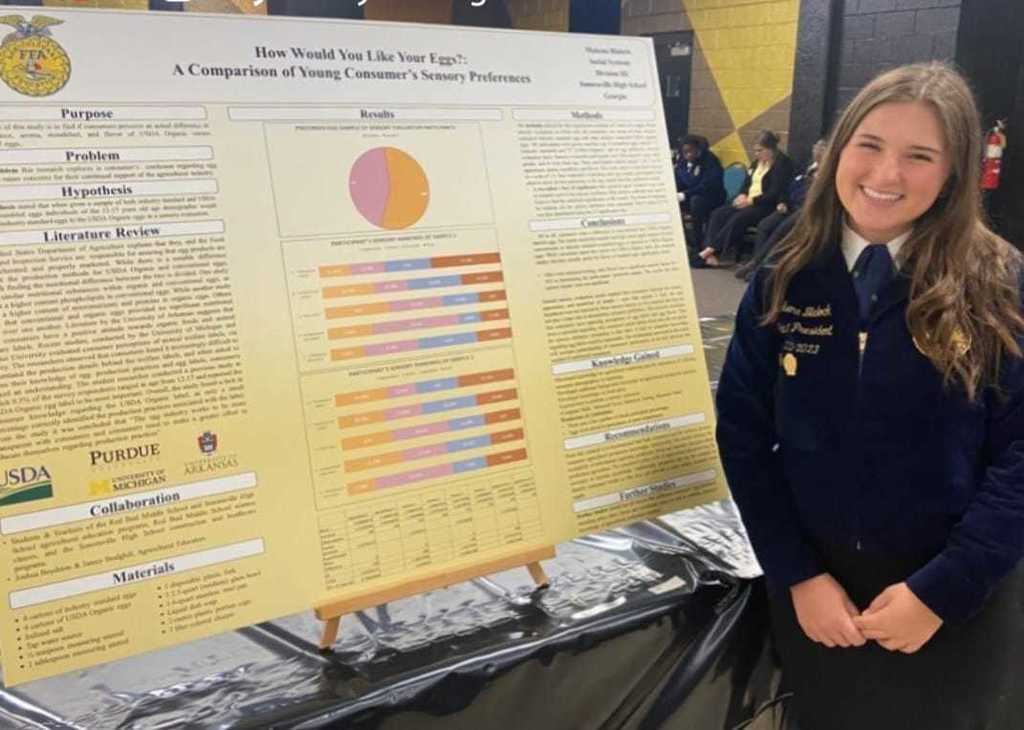 CELEBRATE: It's School Principals' Day! Please join us in thanking our wonderful campus leaders who go above and beyond for our GCS students each and every day! #GoCoSchools #GETGCS #OneBIGFamily